Prism Inks, Inc., based in Sunnyvale, California is pleased to announce Dan Barefoot has been promoted to Vice President of Global Sales and Marketing of Prism Inks. Barefoot will be responsible for working with the Prism Inks management team in enhancing their distribution channel, new marketing initiatives and driving the development of new opportunities for Prism.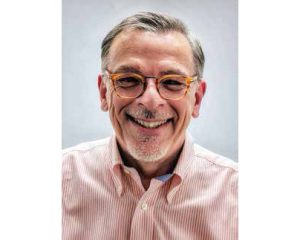 Barefoot joins the Prism team through their acquisition of Graphics One in 2017, where he will continue to be involved in the day-to-day management. Barefoot founded Graphics One in 2000 and prior to that held business development and marketing management positions at Lockheed Martin and CalComp/BII.
According to Amir Ajanee, CEO Prism Inks, "Dan and I have worked together since the founding of our mutual companies. Prism Inks has been expanding at an explosive rate and welcomes the addition of Dan to help us continue to execute our aggressive plans over the years to come. We are both excited about the opportunity of working together."
Launched in 1999, Prism Inks is a privately held ink manufacturer headquartered in Sunnyvale, California. Prism Inks is the largest independent ink producer in the Americas. The Prism facility is dedicated to the development, production, packaging and distribution of a wide array of inkjet inks and inkjet fluids for different inkjet printing platforms. Prism prides itself as a customer driven, technology-focused company that offers a total system solution based on its customer requirements. All of Prism's inks are manufactured for OEM printer makers and for private label customers who demand and expect world class products.