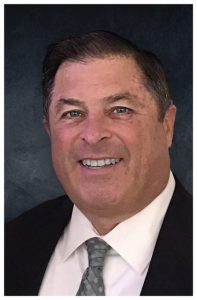 Sign Pro Inc. of Plantsville, Connecticut is pleased to welcome Richard C. Mullins, Jr. (Rick) as its newly appointed Vice President of Business Development. He is responsible for Business Development, Commercial/Express Sales Management, and Marketing. Rick joined the business to provide strategic direction in alignment with corporate financial objectives. The addition of this role will enable Sign Pro Inc. to optimize processes in key areas of planning, reporting, quota management, training, program implementation, sales compensation administration, and marketing. Rick will identify opportunities for technology enhancements, prospecting, and cross-functional productivity.
Peter Rappoccio, president of Sign Pro Inc., stated, "I'm very pleased to have Rick join our organization. We will leverage his extensive experience and professional network to achieve operational and fiscal success while fostering a customer-centric culture."
Formerly Executive Assistant to the President and Director of the Institute of Technology and Business Development at Central CT State University, Rick has a broad business network and history of established corporate relationships. Rick will continue his networking role and participation in community service organizations. He will forge new relationships with the team at Sign Pro Inc. in support of Sign Pro Inc.'s goals.
Sign Pro has been in the sign and digital media business since 1990 and is a family-owned manufacturing company currently employing approximately 70 Connecticut residents. Sign Pro integrates lean techniques into all areas of the business to ensure the highest level of quality management practices. The modern technology deployed in Sign Pro business practices prepare the company for Industry 4.0 practices (Smart Factory), currently being globally deployed by Connecticut manufacturers.
For more information about the company, please visit www.signpro-usa.com.