The Sign Research Foundation has added two new trustees who bring insights about sign companies and the design community. Keith Davis, technical design director at KRD Design, and Max Fulton, CEO of Gordon Sign Company, recently joined the SRF Board of Trustees.
Davis brings nearly twenty years of experience with every aspect of the design and manufacturing process. He has consistently proven to be the go-to resource capable of delivering the highest quality installations in some of the most complex environments. A graduate of Pennsylvania School of Art and Design with a degree in illustration, Davis specializes in developing comprehensive design drawings and high-level detailing that clearly translate design concept and vision to those that make it a reality.
"A major goal of my involvement with SRF is to facilitate better collaboration between design and manufacturing in our industry," Davis said. "I feel a universal truth for all of us is that we want to do great work, and communication is the key to that goal."
Fulton focuses on driving positive change to unlock human potential. Prior to his work with Gordon Sign Company, Fulton built his career helping troubled companies navigate restructuring or bankruptcy processes.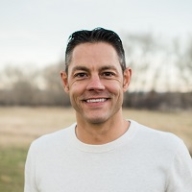 By assuming interim operational roles within struggling companies, Max was instrumental in increasing value, which led to several successful emergences or acquisitions. He started his career with PriceWaterhouseCoopers in consulting and later joined Alvarez & Marsal, where he developed his operational experience. He received a bachelor's degree in finance and marketing from the University of Denver (DU).
"I believe my diverse background in operational improvement and running the oldest sign company in America for the last four years will provide a unique perspective to the SRF board," he said. "I have also been working with local municipalities on urban renewal projects and I want to explore research opportunities to support these initiatives. I believe that signs can be art and I would like to explore what that means for the future of the sign industry."
The Board of Trustees provides strategic direction for the Sign Research Foundation. SRF hosts events and provides research that advances the science, technology, design, placement and regulation of signs. SRF provides a link between sign creators, educators and regulators.
"The SRF Board of Trustees devotes countless hours to helping further our mission of building stronger, safer and more successful communities," said Sapna Budev, SRF executive director. "We are excited to have Keith and Max join, bringing their unique perspectives and experiences. The diverse background of each trustee and their enthusiasm for the sign and graphics community will push SRF to develop more targeted research and events."
About Sign Research Foundation
The Sign Research Foundation is the only research organization advancing the science, technology, design, placement and regulation of signs. A proven resource for education, research and philanthropy, our work contributes to more livable cities, thriving businesses and vibrant and effective sign strategies. The organization facilitates dialogue with architects, urban planners, developers, and other constituencies to build stronger, safer and more successful communities. The Sign Research Foundation is a 501(c)3 tax-exempt organization and all donations may qualify as a charitable deduction for federal income tax purposes.
For more information, visit https://www.signresearch.org.