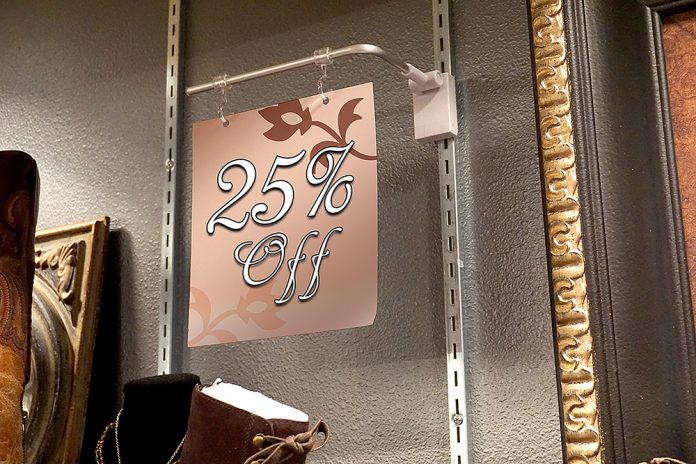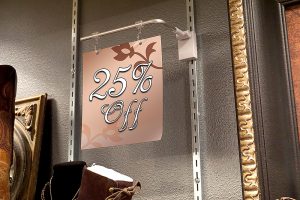 No matter the sign project, one thing unites all jobs—the need for fasteners. Whether your shop is mounting a sign or fastening a sign together, a method of attachment is needed. But before you reach for nails or screws, consider magnetic fasteners.
What's Your Type?
A number of manufacturers offer magnetic extrusions and fasteners in a variety of shapes, sizes, and types.
Magnum Magnetics® is a manufacturer of flexible magnets and printable magnetic sheeting and rolls. The company also offers extruded magnetic strips and profiles in thicknesses ranging from .025 inches to 0.375 inches and in widths ranging from 0.25 inches to 4 inches.
"We also offer several magnetization options, including standard strength or a stronger 'high-energy' extruded magnet," says Jim Cirigliano, marketing manager of Magnum Magnetics. "We can also make extrusions that are magnetized on both sides or with matched poles that allow two magnet pieces to align perfectly with one another.
"We also manufacture magnetic tape with the customer's choice of foam, rubber, or acrylic adhesives."
Master Magnetics, Inc., specializes in magnets for industrial, retail, and point-of-purchase use. The company offers a wide variety of magnetic solutions for fastening or hanging P-O-P graphics and signs ranging from small magnetic clips, hooks, and posts to industrial-strength magnetic hooks and assemblies that can hold hundreds of pounds. Magnetic strip and sheeting as well as an entire line of over eighty-five magnetic sign holders specifically designed for retail environments with versatile and adjustable magnetic bases are also available.
"Basically, they are all magnetic assemblies with a fastening end that attaches to and holds the sign or graphic, and the magnetic base attracts to any flat, ferrous metal surface to hold it in place," says Mike Gertz, marketing manager at Master Magnetics. "The flexible magnets hold the graphic by magnetic attraction or with adhesive."
Magnetic fasteners and assemblies aren't limited to hanging or mounting signs. Some companies also sell magnetic systems to build banners or exhibits.
Orbus Exhibit & Display Group companies manufacture and supply tradeshow displays and exhibits, banner stands, architectural signage, and fabric exhibits.
Their wide range of products include the Modulate™ magnetic mix-and-match banner and exhibit kits. Modulate features the option of magnetic frames, which allow for customized configurations. Aluminum tube frames are coupled with zipper pillowcase fabric graphics to create versatile, eye-catching displays. The frames can be used alone for banner displays or together to create an exhibit booth or other displays.
Magnets with Benefits
There are a number of benefits to using magnetic fasteners and assemblies. For one, Orbus' Modulate magnetic frame system allows for easier connections and reconfiguration.
Magnets also offer permanent holding power as they won't lose their strength over time. "The weight capacity is dependent on the strength of the magnet," says Cirigliano. "Generally speaking, the thicker the magnet [then] the stronger its magnetic pull."
Magnets are also a damage-free way to mount a sign. "They don't require drilling, screwing, nailing, gluing, or other forms of mounting, and are easily and quickly repositionable, easy to use, and won't damage the structure they're attracting to," says Gertz. "Most come with protective liners or rubber coatings to prevent scratching and to enhance the gripping and sheer strength power."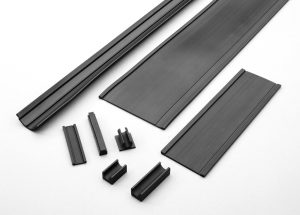 This makes magnetic attachments a great solution for temporary installs. "Because magnets require no special hardware and don't require putting holes in the wall, you can use magnetic signage in rented or temporary locations without hassle or damage to the underlying surface," says Cirigliano.
Magnetic extrusions and fasteners are also easy to work with. "The types of flexible magnetic extrusions used for signage can be cut cleanly using ordinary hand scissors or processed on equipment such as die-cutters and plotters, which gives the user a lot of flexibility," explains Cirigliano. "Installation of signage using magnetic extrusion is a breeze, eliminating the need to fumble with tools or fasterners at every change-over."
And for those worried that metal surfaces are a must when using magnetic fasteners or hangers, think again, as magnet-to-magnet solutions exist. "We have Magnetic Décor Hooks—a set of two powerful, round base ceramic magnets with hooks that attract to each other through glass," says Gertz. "They're great for retail settings to hang signs on doors and large display windows."
Tips for a Lasting Connection
Despite the fact that magnetic fasteners and extrusions are quite easy to work with, there are still some tips and tricks installers should keep in mind.
First and foremost is that the magnet needs to be applied to a clean surface. "We recommend storing the magnet in a clean, dry place and applying to a clean surface," says Cirigliano. "For outdoor applications, we recommend removing and cleaning regularly to prevent dirt and moisture buildup."
Gertz says an unclean surface can affect the magnet's performance. "Any dirt, grit, rough, or uneven surface will prevent the magnet base from making 100 percent contact and can diminish its strength," he says. "If using a magnetic assembly or sign holder on a finished surface, be sure it has a protective liner to prevent scratching or marring when repositioning."
When specifically using extruded magnets, Cirigliano says the magnet strip may need some time to relax into shape. "Because extruded magnet is typically wound into rolls, much like a roll of tape, it can have a little bit of 'memory' when first taken off the roll and cut into smaller strips," he says. "This usually isn't a problem at room temperature, but if you notice the magnet strip is trying to curl itself back into a roll, simply leave it sitting on a flat surface for a little while until it relaxes."
Finally, when hanging or fastening signs and graphics, be sure not to exceed the weight limitations of the magnet and to choose the proper magnet strength for the weight it's required to hold.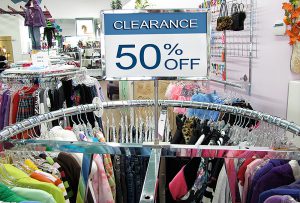 Keep in mind environmental conditions can also affect the choice of magnet.
"It's important to be aware of how environmental conditions can determine the best magnet for the application such as high heat, indoor versus outdoor, the ability to withstand moisture or water, and many more factors," says Gertz. "Magnets can handle all of that. You just need to be using the right type of magnet for the conditions.
"Another common challenge can be when using carabiners or other magnets to hold large vinyl banners outdoors; windy conditions could require stronger magnets and more of them than normal to ensure a secure hold."
By Ashley Bray
Photos (top to bottom): Master Magnetics, Magnum Magnetics, Master Magnetics.