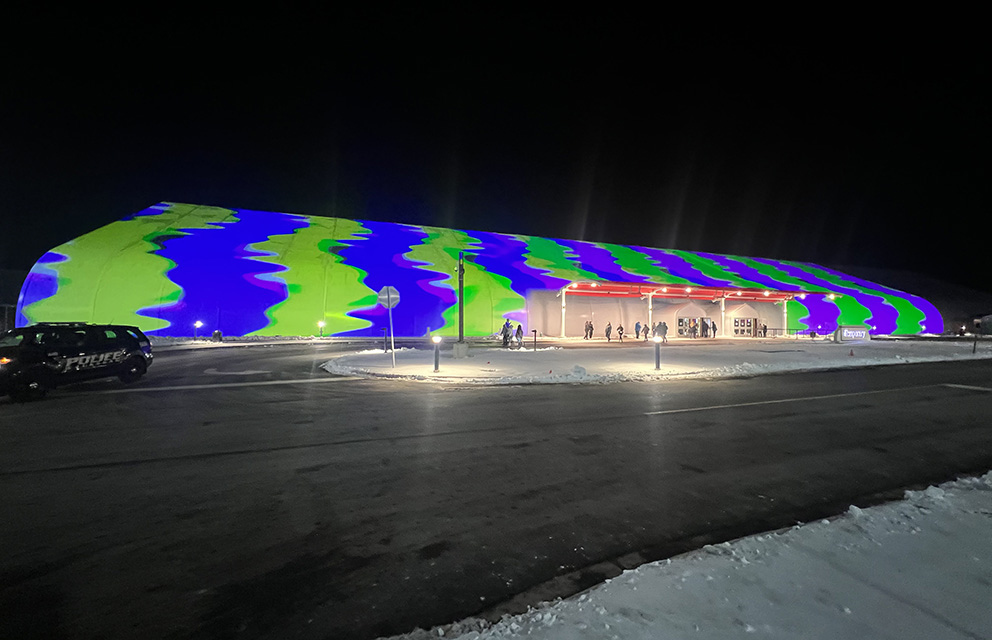 PaintScaping, a leading 3D projection mapping company, has used their 3D projection technology to transform The Temporary by the American Place, a pop-up casino in Waukegan, Illinois (just north of Chicago), into a dynamic art piece.
With previous experience working with world-class casinos such as the Bellagio Fountains and Park MGM in Las Vegas, PaintScaping continues to create immersive experiences for their clients.
Despite the solid white tent housing the casino, PaintScaping's use of three Panasonic PT-RQ50KU projectors in Tempest enclosures has transformed the outside of the building into a dynamic and visually captivating art piece.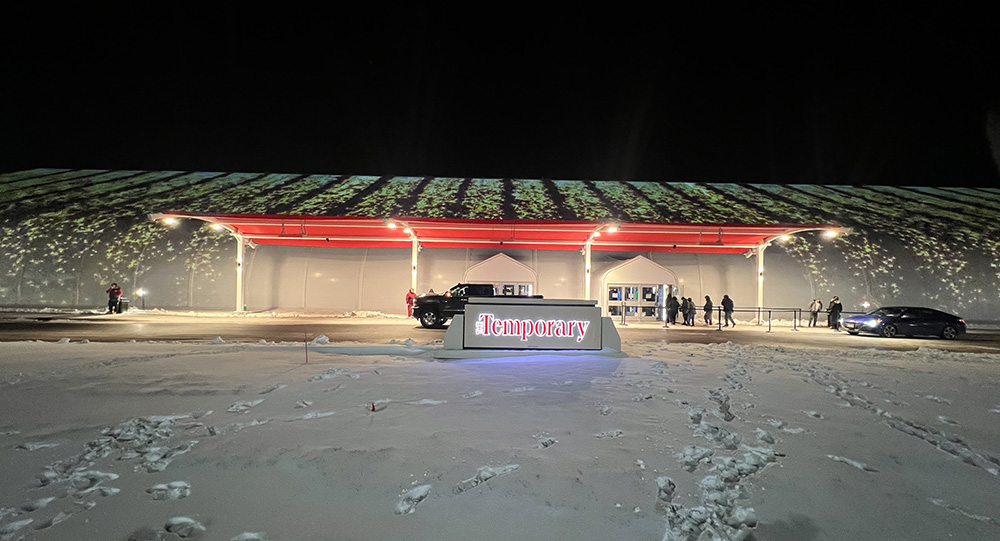 At about 400 feet wide, the mapping visuals created by PaintScaping provide an immersive experience at The Temporary by the American Place that transports visitors to a new world. They are planning on highlighting the different holidays and special days throughout the year.
Executive producer Jerry Kramer worked closely with PaintScaping to bring this vision to life.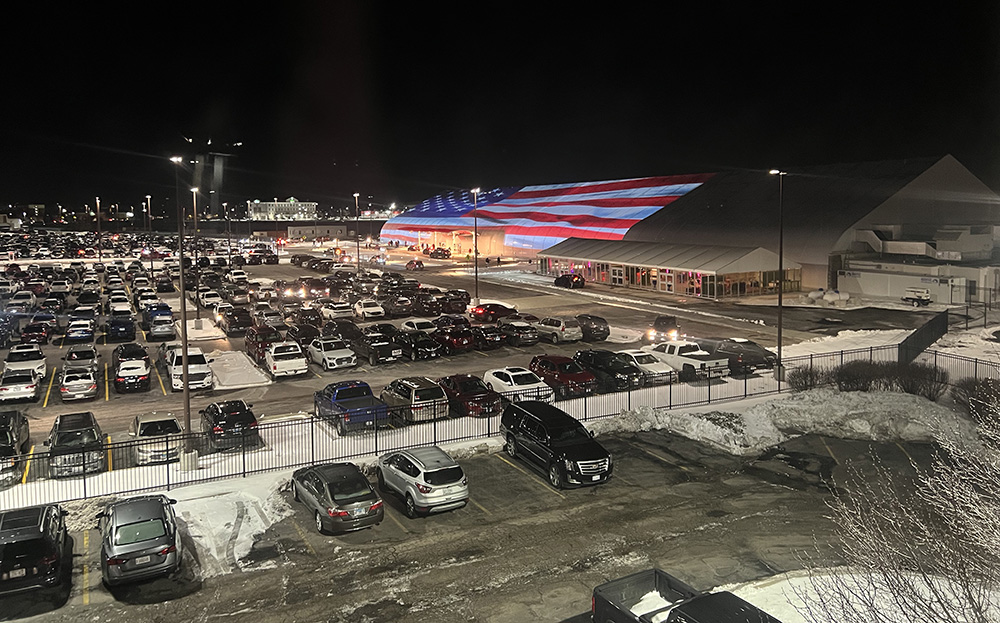 Previous high-profile projects at casinos in Las Vegas include the largest U.S. mapping ever at Park MGM, for Britney Spears, where they projected a stunning 550-feet-by-26-stories image on the building's façade, as well as the Bellagio Fountains where they projected content created by the client for the 2022 NFL Draft.
—Press Release