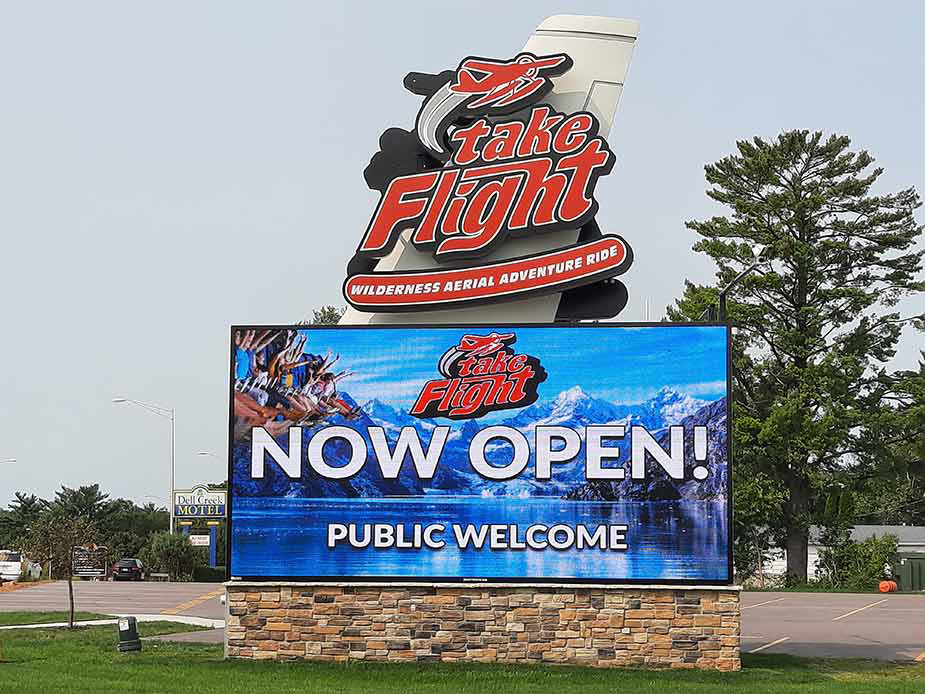 Daktronics of Brookings, South Dakota, recently held a Sign Design Contest during the annual Sales Expo. La Crosse Sign Group won the 49-square-feet-and-smaller competition with a sign for Oakdale Credit Union and the 50-square-feet-and-larger category with the Wilderness Resort sign.
"As always, there was some excellent competition for our Sign Design Contest," says Jess Bern, Daktronics On Premise marketing strategist. "We congratulate James Fuchsel and La Crosse Sign Group for earning accolades from other sign professionals by winning these contests."
To see all Sign Design contest admissions, visit https://blog.daktronics.com/2020/11/16/sign-design-inspiration/.
About the Winning Signs
The 50-square-feet-or-larger winner was a digital sign that replaced an existing static sign. Wilderness Resort wanted to use a real airplane wing in the structure, but it lacked the necessary strength. La Crosse worked with another company to create a foam wing to add to the structure, adding to the overall design of the largest digital sign in the Wisconsin Dells area.
In the 49-square-feet-or-smaller category, La Crosse Sign Group worked with Oakdale Credit Union, which was new to digital signs. They wanted to update a branch sign, so La Crosse arranged an on-site demonstration with Daktronics. Oakdale opted to switch to digital signs at three of their branches.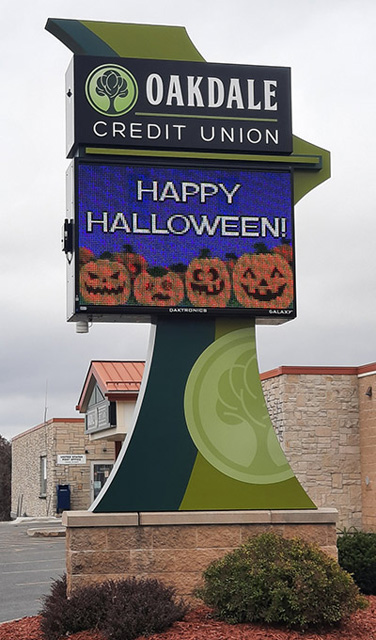 About Sales Expo
Sales Expo is held by Daktronics every year to bring sign professionals together to network and learn from speakers and demonstrations. This was the first year the seminar went virtual. The Sign Design Contest continued to be a favorite feature of the event. Learn more and watch the sessions at http://www.daktronics.com/salesexpo.
About Daktronics
Daktronics helps its customers to impact their audiences throughout the world with large format LED video displays, message displays, scoreboards, digital billboards, audio systems, and control systems in sport, business, and transportation applications. Founded in 1968 as a USA-based manufacturing company, Daktronics has grown into the world leader in audiovisual systems and implementation with offices around the globe. Discover more at www.daktronics.com.