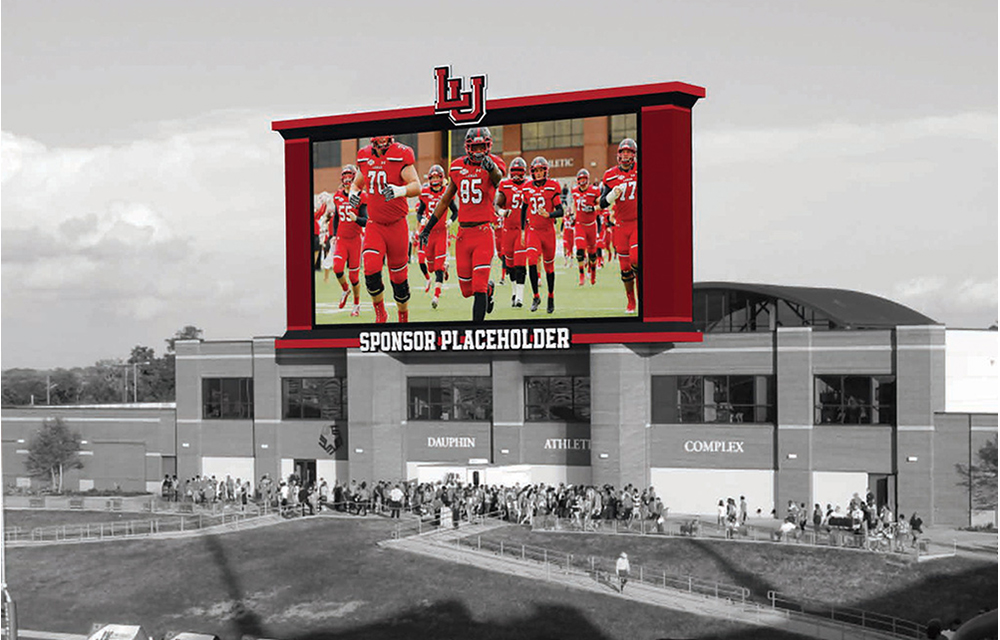 SNA Displays has been awarded a contract to upgrade the videoboard at Provost Umphrey Stadium on the campus of Lamar University, a public college just east of Houston. The venue is home to Lamar Cardinal's Division I football team and seats 16,000 spectators.
Owner-representative Anthony James Partners (AJP) provided design and procurement services, supporting Lamar in selecting SNA Displays to manufacture and supply the new videoboard using its 10 mm pixel pitch EMPIRE™ Exterior line of LED video display technology.
The new scoreboard will feature a much larger video screen, 63 feet wide-by-35 feet tall, almost twice the size of the existing board.
At a high-definition resolution of 1,920-by-1,080 pixels, the upgraded digital display will process more than 2 million pixels.
"Providing a unique and family friendly experience for fans is a top priority on gameday," said Lamar athletic director Jeff O'Malley in an article with the Beaumont Enterprise. "We will never stop trying to find new ways to engage our students and fans to make their visit to our amazing venues a special one.
"We want Provost Umphrey Stadium to be a place fans enjoy and look forward to coming back to."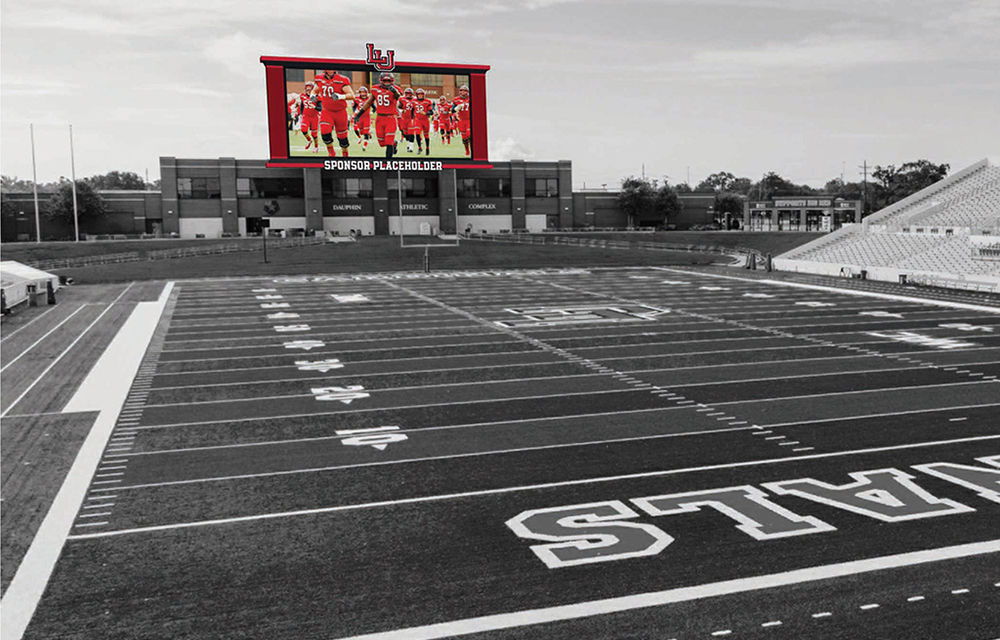 The new video scoreboard will house a new Point-Source Audio system designed by AJP that will create a noticeable difference for fans.
The structure will house Danley Sound Labs synergy horn long-throw speakers complimented by dual 18-inch subwoofers powered by Danley DNA 20K4 Pro amplifiers.
Additional elements to the videoboard structure include a seven-foot-tall interlocking LU logo on the field-facing side and a thirty-seven-foot-wide illuminated Lamar University athletics logo facing the street.
"By eliminating the static-display elements and enlarging the digital canvas with an event tighter pixel pitch, Lamar will greatly enhance the visual capability of its videoboard and overall gameday experience," said AJ Faxel, director of sports and live events for SNA Displays. "We're very excited to partner with the Lamar athletics team."
The Lamar University videoboard upgrades are scheduled to be completed by the start of the 2023 season.
—Press Release