Nanolumens, world-class creators of True Curve™ LED displays, has awarded their annual Crystal Nixel Awards for two excellent projects. The awards go to the landmark TK Elevator project in the heart of Atlanta and AMP Capital Shopping Centres for their international project in one of the largest shopping centers in Western Australia. This annual award elevates projects that highlight excellence in dvLED design and creativity.
"We're thrilled to recognize our project partners in our Seventh Annual Crystal Nixel™ Awards. Project partners like Gensler, and AMP Capital, as well as or channel partners, AVI-SPL and DPS, are truly inspirational in the way they utilized our dvLED products. The TK Elevator Innovation Center and Campus offered us a new take on architecturally embedded product design, while AMP makes a bold statement with its custom curved and suspended screen," says Ney Corsino, CEO of Nanolumens. "We are proud to acknowledge our project partners for their integration of our LED display solutions.
"Both winners elevate the customer experience and create exciting ways to connect them to their brands. We look forward to working with these teams on future unforgettable experiences."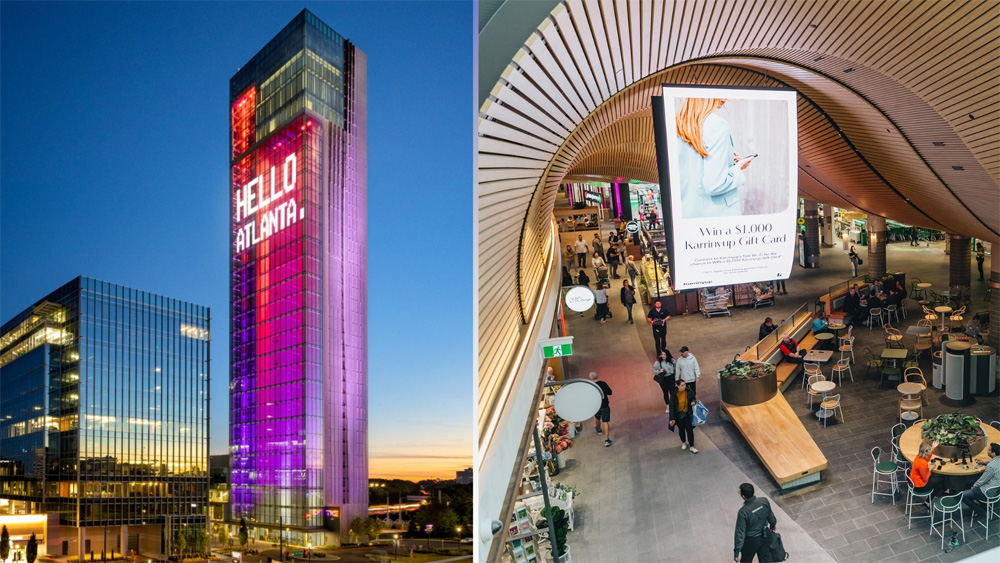 TK Elevator
Atlanta Landmark TK Elevator landed a nomination with its state-of-the-art innovation center and campus. This collaboration with the Brand Design Division of Gensler outfitted TKE's new 420-foot-tall Innovation and Qualification Center (IQC), with digital canvases befitting the tallest elevator test tower in North America.
The TK Elevator project features an 11,000-square-foot CLRVU™ LED mesh display on the interior of the building, as well as a four-sided "virtual elevator," state-of-the-art elevator test tower and digital showroom inside the Innovation and Qualification Center (IQC).
AMP Capital Shopping Centres
AMP Capital is a direct real estate fund managers in the APAC region creating authentic community destinations. Within Karrinyup Shopping Centre, AMP Capital, and integration partner Digital Place Solutions (DPS) designed "The Drop," named after a widely recognized surfing term. The Drop brings together the very best in place-making and commercial opportunities for retailers.
Designed with fluid shapes, Capital nails its nomination with its "Drop" display in the heart of the shopping centre's fresh food precinct. The concept was a complimentary design that mirrors the soft contoured shapes found throughout the design of the Centre.
Part landmark, part iconic digital execution, and part retail brand experience, The Drop is comprised of 3mm dvLED that is uniquely curved at 2.4m wide by 4.2m high.
—Press Release