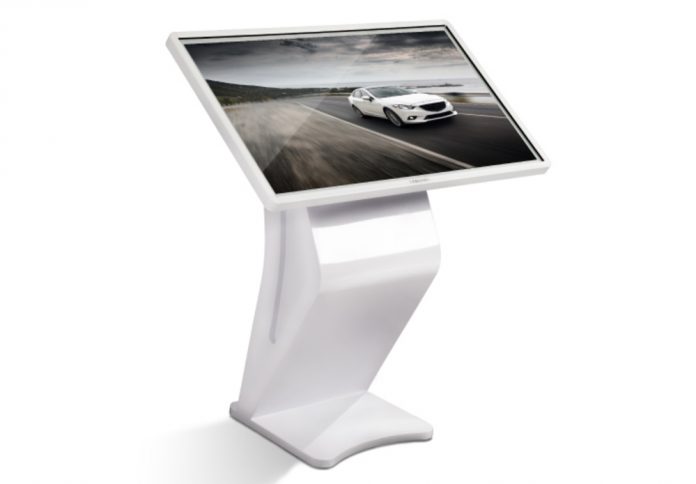 For those looking for a more efficient way to educate people about their products or services, The Trade Group's new Chiosco line of free-standing, Wi-Fi enabled, touchscreen kiosks fit the bill. Available in two configurations, the clean, modern look of the Chiosco Touchscreen Kiosks suit a variety of applications, including tradeshows, corporate events, reception areas, hospitals, retail environments, and other public spaces.
Key features include: Choice of black vertical kiosk with a 55" screen or white horizontal kiosk with a 49" screen, a Grade A LG LED touchscreen, a 4G memory card, Windows 7 operating system, built-in speaker, and media streaming capabilities. The kiosks are compatible with a variety of popular file formats, and custom interactive content and presentations are available.
For companies who exhibit regularly at tradeshows, they know traffic comes in waves. And when a tidal wave hits, booth staff may be unable to address the needs of all guests in a timely fashion. With the Chiosco Touchscreen Kiosks, visitors can initiate the information gathering process on their own until a sales rep is available to talk.
Since Chiosco Touchscreen Kiosks come standard with touchscreen capabilities, guests have the option to select which products or services they want to learn more about. Multiple kiosks can also be positioned throughout the space—near different products at a trade show or in several departments of a retail store—and customize the content based on location.
Whether direct access to a website, access to multiple product or service demos or a looping company presentation is desired, digital, and interactive content options are endless. Even better, The Trade Group can create the content for the kiosks—imagery, videos, animations, and more—so the Chiosco Touchscreen Kiosk arrives plug-and-play at any live event, retail store, corporate lobby, or hospital reception area.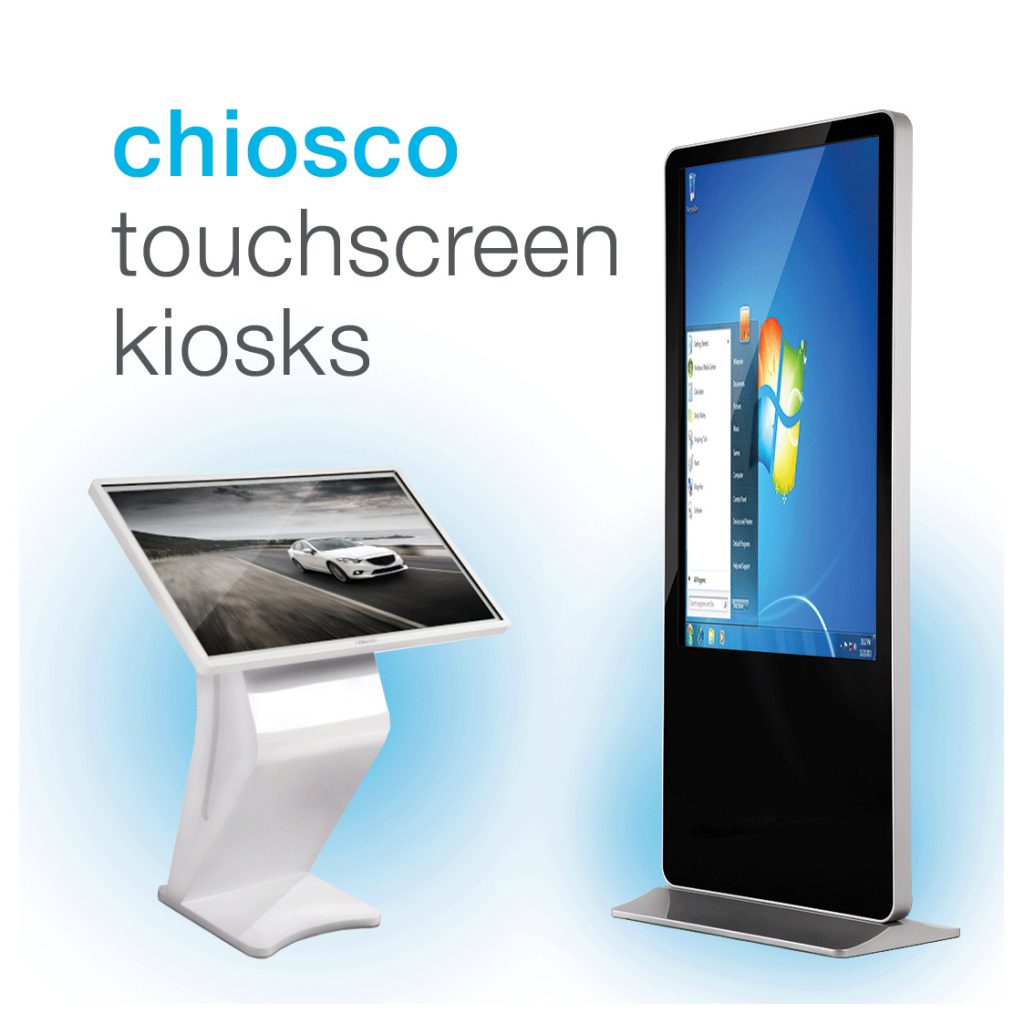 Chiosco Touchscreen Kiosks can be placed just about anywhere access to electricity is available. At trade shows, when venues and booth configurations frequently change, the kiosks can be repositioned as needed. Plus, Chiosco Touchscreen Kiosks work great if a space with an open feel is preferred, since no wall is needed to hang the video display.
Not only are there unlimited options when it comes to custom content, with Chiosco Touchscreen Kiosks, the structure itself can be branded with custom graphics.
Whether a freestanding kiosk is needed for a short-term installation, retail environment, corporate lobby or twenty tradeshows next year—TTG offers Chiosco Touchscreen Kiosks for purchase or rental.
For more details, visit the Trade Group's Web site or give the company a call at (800) 343-2005. Their friendly sales consultants can review pricing and the custom content options available. They also welcome tours of their Dallas showroom where the Chiosco Touchscreen Kiosks can be seen in person.