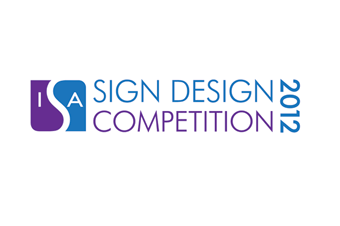 The International Sign Association (ISA) showcases the breadth and creativity of the sign and visual communications industry through its annual Sign Design Competition, returning online in 2012. The competition is open to any ISA member company for sign projects completed in 2011.
This year, the competition includes two new categories: Electronic Message Centers, and Banner Signs and Vinyl Graphics. The two new categories join six others, including historic reproduction/restoration, wayfinding, freestanding, and building signs. In addition, an overall winner will be named.
To enter, ISA member companies must complete an online entry form and provide photos of the completed signs. The complete list of rules and specifications is available at www. signs.org/enter2012. The deadline for entries is February 3.
"The annual Sign Design Competition reflects the remarkable talent of sign designers," said Lori Anderson, ISA's president and CEO. "Our members create unique projects that serve their customers, often overcoming obstacles with regulations and installations to make it happen. This competition is just one way of honoring the outstanding work that is done all year throughout our industry."
As in the previous two years, all voting will be conducted online, scheduled to begin February 13 on www.signs.org.
The winning signs and designs will be on display at ISA's International Sign Expo 2012, to be held March 21-24 in Orlando, Florida.
For more information on the ISA International Sign Expo, visit www.signexpo.org.