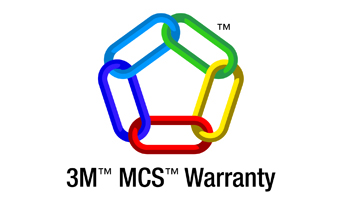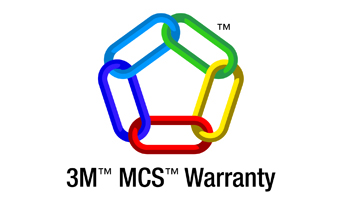 3M announces has now added screen printing to its Certificate of 3M™ MCS™ Warranty program. Graphics manufacturers that use Screen Printing UV Ink Series 9800 or solvent-based Screen Printing Ink Series 1900 or 2900 from 3M can now register for a certificate and the ability to promote the 3M™ MCS™ Warranty to their brand owner customers. They can even have their customers download copies of the certificate.
Users can visit www.3Mgraphics.com/warrantyregistration to register and for further guidelines on how to promote their offering of the warranty.
"The 3M™ MCS™ Warranty has been offered for over thirty years and is still the gold standard in the industry," says Jennifer Greenquist, market development manager, 3M Commercial Graphics. "The Certificate of 3M™ MCS™ Warranty gives our loyal customers an edge by reaffirming that 3M will stand behind qualifying graphics made and printed with 3M products and processes."
In addition, the 3M™ MCS™ Warranty for HP 3M LX600 Specialty Latex Inks now covers vehicle graphics with the appropriate 3M overlaminates for five years and Panagraphics III Wide Width Flexible Substrate with a three-year warranty from 3M is now included as well.
3M's Performance Guarantee is also in place to give customers confidence that its products will consistently meet the highest standards of quality, durability and longevity. 3M continues to grow its roster of OEM inkjet printer and ink combinations qualified to receive the 3M Performance Guarantee when used with a wide range of approved 3M media. New to the list are the following:
* Durst Rho 500R with Rho Roll UV inks
* Mutoh Valuejet 1618 printer with Eco-Ultra Inks
* Roland Eco-Sol Max silver ink
Visit www.3Mgraphics.com under Warranties to see the more than thirty printer and ink combinations that are part of the 3M Performance Guarantee.
3M has also updated the Rock Solid 3M Warranties Brochure to reflect the very latest information. The new warranty brochure details what is covered by the 3M Basic Product Warranty, 3M Performance Guarantee and 3M™ MCS™ Warranty. Click here to see the updated brochure: http://tinyurl.com/3aslmac.
For more information about these 3M programs, call 800/328-3908 or visit www.3Mgraphics.com and click on "Warranties."