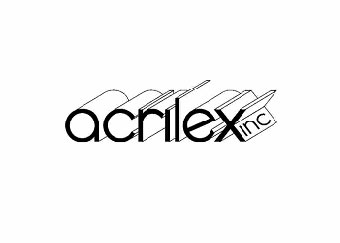 Acrilex, Inc
., a producer and distributor of high-end, custom-colored acrylics, has expanded its
Acriglas® Combinations
line to offer textured mirror sheets in a wide variety of colors. The new line merges colored mirror acrylic sheets with Acrilex's
Clear Impressions
series, which is designed to reproduce the look of upscale, patterned glass.
The Combinations line provides Acrilex with the ability to create a unique monolithic material based on each customer's specifications. For the new line, Acrilex teamed with the Ohio-based manufacturer Plaskolite Inc., which offers mirror acrylic sheets in 20 standard colors. Customers can select a colored mirror sheet, which Acrilex keeps in stock, and fuse it with a Clear Impressions sheet. The Clear Impressions series includes 18 different textures and is a cost-effective alternative to the glass products the series was designed to emulate.
"Our partnership with Plaskolite is a great example of the benefit of the Combinations line," said Dan Rustin, director of new product development. "We can combine products from two leading manufacturers, morphing them into a single aesthetically appealing acrylic sheet."
The new colored textured mirror sheets are ideal for point-of-purchase displays and architectural applications such as privacy panels, office partitions, fixtures, and furniture.
Measuring 4 inches-by-6 inches with larger sizes available, the Acriglas Combinations series can be drilled, routed, laser cut, glued, formed, hot stamped, and silk-screened like any other acrylic sheet. All sheets can be custom cut or configured on-site by Acrilex.