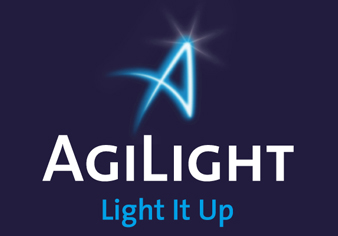 AgiLight, Inc.
, a division of General LED, Inc., and a manufacturer and marketer of high-tech LED sign lighting solutions, and
N. Glantz & Son
, the largest full line electrical and digital sign and graphics supplier in the United States, announce a national distribution agreement. With headquarters in Louisville, KY and 23 branch offices in the United States, N. Glantz & Son will help AgiLight expand the reach of its LED sign lighting product lines coast to coast.
"We are proud to add AgiLight to our product mix," said Davey Glantz, President, N. Glantz & Son. "AgiLight is a leader in the LED sign lighting business and their high performance product lines are a welcome addition the N. Glantz & Son product catalog. Shortly, you will see AgiLight LED lighting products, particularly, the top selling SignRayz™ family, at our branches and on our Web site."
N. Glantz & Son's branches are fully stocked distribution centers offering a complete selection of digital printing, commercial, and electrical sign and graphics supplies with daily delivery to customers in the branch cities and surrounding areas.
"This partnership represents an excellent match," said Steven Moya, President and CEO of AgiLight. "With the expertise gained from over four generations in the sign supply business, N. Glantz & Son is a perfect fit for AgiLight. N. Glantz & Son's national network will help AgiLight expand its product sales and distribution especially in the under-represented Northeast, Mid Atlantic, and Southwest markets."
Headquartered in San Antonio, TX, AgiLight is a leader in the sign industry and has a solid offering of high performing LED sign lighting products and systems well-suited for both the end-user and OEM customer base. The AgiLight products' superior light quality and performance, long life, and energy savings make the company's product portfolio stand out among the competition.