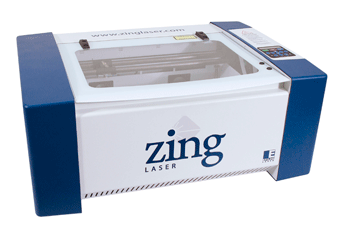 Back for a fourth installment is the wildly popular Epilog Challenge, sponsored by Epilog Laser and Instructables. The contest opens August 18 and closes November 14, 2011.The grand-prize winner receives a Zing 16 Laser engraving/cutting system. Entrants will display their creativity and inventiveness by posting amazing, inspiring projects and will also explain what they'd do with an Epilog Laser system should they win the challenge.
"When it comes to the DIY community, a laser engraving and cutting system is immensely valuable in helping create prototypes, one-of-a-kind inventions and so much more," said Mike Dean, vice president of sales and marketing for Epilog Laser. "We've seen such an array of wonderful, useful, creative projects from the past three challenges and we're excited to partner with Instructables once again as we anxiously await all the unique instructables that people dream up."
"I absolutely love giving away fantastic tools like laser cutters," said Eric Wilhelm, founder of Instructables.com and director of communities at Autodesk. "Previous winners of the Epilog Challenge say that it's changed their life, and I can't wait to see what this year's entries bring."
Previous Epilog Challenge winners include the DIY High-Speed Book Scanner, the 8x8x8 Animated LED Cube, and most recently, the Arduino Powered Chess Playing Robot.
Instructables is the most popular project-sharing community on the Internet that provides easy publishing tools to enable passionate, creative people to share their most innovative projects, recipes, skills, and ideas.
For more information on Epilog Laser, visit www.epiloglaser.com.
To learn more about Instructables and the Epilog Challenge, visit www.instructables.com/contest/epilog4/.