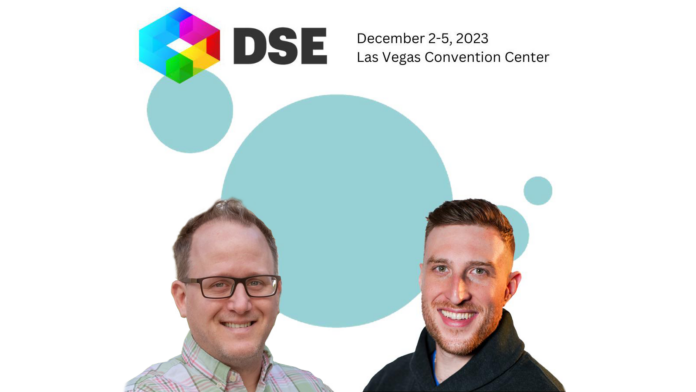 Two digital signage industry experts, Jake Berg of Render Impact and Justin Lachovsky of Telecine Multimedia, are set to explore the critical theme of balancing art and information to create powerful visual experiences during an insightful session at the DSE show in Las Vegas. The session, titled "What is the Intent of Your Content, Balancing Art and Information to Deliver Powerful Visual Experiences" promises to be a must-attend event for all those seeking to maximize the impact of their visual content.
"The ability to create visually captivating content is more important than ever. Visual content has the power to convey complex messages, evoke emotions, and drive engagement, making it a pivotal aspect of any modern communication strategy. However, finding the equilibrium between artistic expression and the effective delivery of information is no small feat," says Justin Lachovsky, Director of Sales, and Marketing for Telecine.
"I'm thrilled to share some insight on how we go about creating "Wow" factor digital display experiences. Having a clear content strategy for your brand is key to captivating, educating, and delighting audiences. However, to harness this power, intent is crucial. There is an "art" to how that is done.   Be sure to register for this session," says Director of Business Development, Jake Berg from Render Impact.
The session will delve into various aspects of visual content, offering valuable insights on:
⦁          The importance of intent in visual storytelling
⦁          Techniques for creating emotionally resonant visual experiences
⦁          Case studies and best practices in the field
⦁          Trends and innovations shaping the future of visual content
Jake Berg, Director of Business Development at Render Impact, brings a wealth of experience in the world of high impact content for video walls and unique digital displays. He oversees projects ranging from anamorphic illusions to forced perspectives and CGI nature scenes to 3D animated graphics.  Berg has spearheaded dozens of large format display deployments in locations such as lobbies, conferences, airports, museums, and casinos.  Berg's expertise in bridging the gap between end clients and creative teams has earned him a stellar reputation in the industry.
Justin Lachovsky, Director, Sales & Marketing, Telecine Multimedia, is a seasoned professional in visual content creation. With a deep understanding of how to create content that not only informs but also inspires, Lachovsky has overseen projects for several commercial property management implementations. Justin's experience includes deploying several digital signage networks across the United States, particularly in, San Diego, San Francisco, New York, Seattle, and Boston.
The session will take place during the DSE Show on Sunday, December 3rd at 11:45am. This is an event that digital signage professionals and content creators across all industries will not want to miss. For more information about the session and to register, please visit https://sched.co/1QzQb.