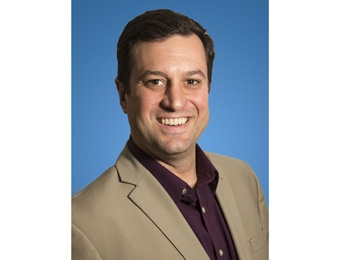 The owners of BPGraphics, Inc., have hired marketing veteran Nicholas Spade as the new Director of Marketing effective immediately. In this role, Spade will be a driving force for improved business-to-business relationship building and improved national awareness of the BPGraphics brand. He will also be responsible for improving the online presence of the company, assisting the sales staff with creative promotions and internal marketing initiatives to grown the company culture.
Prior to this role, Mr. Spade was the Director of Creative Services for RSVP Arizona, a direct mail company located in Phoenix, Arizona. He completed a Bachelor of Science degree in advertising and photography from Northern Arizona University in 2000 and recently completed his Master of Business Administration in project management from Western Governor's University.
Founded in 1961 as Billboard Poster Company, BPGraphics is one of the nation's premier, large format printers. The company specializes in Out-of-Home, Point-of-Purchase, Event and Fleet graphics. With over 66,000 square feet of production facility, they offer a complete line of screen and digital printing and finishing in-house.
For more information, visit www.BPGraphics.com or www.facebook.com/BPGraphics.