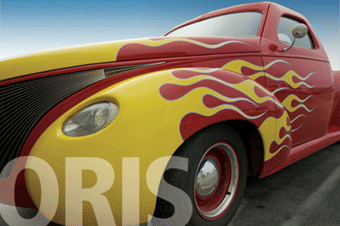 Recognizing the needs of printers who have invested in digital color presses and wide format devices, CGS Publishing Technologies International today announced an "ORIS Test Drive" program throughout North America. Participating printers will be able to leverage their existing digital press technology with ORIS Press Matcher // Web, to achieve consistent, predictable color quality, utilizing the full color gamut of each press.
The latest version of ORIS Press Matcher // Web will be demonstrated at the CGS Booth #444 at Graph Expo 2011 in Chicago, September 11-14.
High Performance
"We've already proven many times over that new digital presses using ORIS Press Matcher have achieved remarkable color quality and consistency over any number of devices," said CGS CEO Trevor Haworth. "However many printers have already invested heavily in digital color presses and wide format devices. In this economy, they simply cannot afford a new press. ORIS unleashes the color potential of every press or wide-format printer. It insures color consistency across multiple devices, device types and locations. It's like discovering high-performance features in your own car that you never knew existed!"
In 2009, ORIS Press Matcher // Web received the Printing Industries of America InterTech Technology Award for technological innovation benefiting the entire graphic communications industry.
"We will continue to work closely with our industry partners, who have achieved remarkable results with their toner-based and inkjet technologies," continued Haworth. "However the vast installed base of digital devices is critical to printers everywhere. By using ORIS technology, companies with digital printing investments can finally realize the color potential of each device, and use that potential to win new business."
Real-World Digital Color
CGS has a long and successful history of applying color science to emerging digital printing and proofing technology. ORIS Color Tuner // Web (also an InterTech Technology Award winner) pioneered true contract-quality proofing on affordable inkjet printers. ORIS Certified // Web provides high-level, easy-to-use measurement of color consistency—from proofs to digital press output and even monitors.
The company's latest offering, ORIS Aproove, provides a cost-effective, cloud-based collaboration and approval environment for agencies, design firms and their print service partners.
At Graph Expo 2011, CGS will be highlighting recent successes of its customers, including not only commercial and in-plant printers but also packaging and label printers, screen and specialty printers—each with their own unique color management challenges.
ORIS Press Matcher // Web is available now.
For more product information or pricing, call CGS at 612/870-0061 or email [email protected].