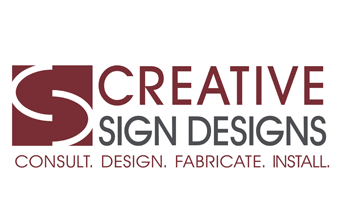 Over the years, companies like Microsoft, Timberland, Vizio, Intuit, Jamba Juice, Oracle, Clif Bar, Zipcar and Zappos.com have joined the Inc. 500|5000 list as America's fastest-growing private companies. Creative Sign Designs, with national headquarters in Tampa, is proud to announce their ranking on this prestigious, nationally recognized list.
There are over 7 million private, employer-based companies and over 17 million small businesses in the United States. Creative Sign Designs earned the position of 4,133 out of 5,000 private American companies, placing them in the top 1 percent-elite status. The Inc. 500|5000 list recognizes companies for their significant accomplishments, creativity, resilience, and tenacity of America's top entrepreneurs.
In 1986, Creative Sign Designs began as a small operation in the founder's garage, focusing on manufacturing decorative mailboxes and street signage to add "curb appeal" to the American home. In 2005, the original owners sold the business, and in 2006, CEO Jamie Harden purchased a 44,000-square foot facility. In 2007, the dramatic residential downturn resulted in a significant decline in revenue, and Harden re-focused the company and team's efforts to selling, designing, manufacturing, and installing interior, exterior, and digital commercial signage. Creative Sign Designs response to adversity resulted in a 60 percent increase in revenue in 2010.
An important part of Creative Sign Designs' overall mission is to be a good corporate citizen. "We discuss our values every month at our company-wide, all-employee meeting," says Harden. "We recognize employees with monthly and annual awards focusing on Commitment to Excellence, Positive Outlook, Teamwork, Innovative Thinking, Sense of Urgency, and Doing the Right Thing, Every Time."
Creative is committed to the community, and frequently contributes to both local and national organizations. Employees are involved in community activities such as the International Sign Association, American Marketing Association, and the United States Sign Council.
Additionally employees have contributed to numerous organizations including Baycare HealthCare System, YMCA of the Suncoast, Habitat for Humanity, American Heart Association, All Children's Hospital, Meals on Wheels, and The ALS Foundation. Creative Sign Designs will join the American Cancer Society in the Making Strides Against Breast Cancer Walk on October 22, 2011.
In addition, Creative Sign Designs maintains a strong commitment to the environment, and was recently awarded the 2011 Earth Charter US Sustainable Business Award. Creative continuously researches new materials and processes to improve their ability to create environmentally friendly signs.
Creative was recently announced as one of five finalists for the 2011 Greater Tampa Chamber of Commerce Small Business of the Year.
For more information about the company, call 813/713-7620 or visit www.CreativeSignDesigns.com.