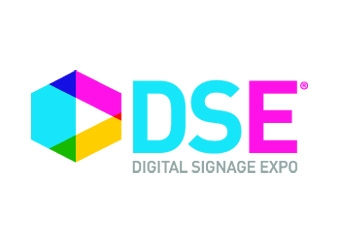 Digital Signage Expo (DSE), the world's largest International Tradeshow and Educational Conference dedicated to digital displays, interactive technology, and digital communications networks, has scheduled a Thought Leadership Panel Keynote Presentation at DSE 2015 on Wednesday, March 11 at the Las Vegas Convention Center, Las Vegas.
The Thought Leadership Keynote Breakfast Panel Discussion entitled, "Big Data – Small Screen Insights," will explore the expanding impact of digital in the out-of-home environment, including the roles of digital signage, smart phones, and wearables. In so doing, the panelists will touch on recent case studies and emerging measurement techniques in the rapidly expanding DOOH arena.
Moderated by Asif Khan, Founder & President of The LBMA, panelists will include:
• Ryan Craver, SVP Strategy & Emerging Brands, Lamour, Inc.
• Franny Karkosak, Director, Media & Digital Marketing, TGI Fridays
• Sheri Nikishin, Director of Information Technology, MGM Resorts International
• Stephanie Sollers, Director of Ad Sales, xAd
The Keynote Breakfast will run 7:30-9:00 a.m. on Wednesday, March 11 at the Las Vegas Convention Center. Registration for the DSE Breakfast Keynote Thought Leadership panel, sponsored by Samsung, is available online at www.dse2015.com.