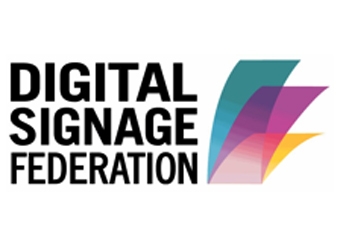 The Digital Signage Federation®, (DSF) the only independent not-for-profit trade organization serving the digital signage industry, announced today that its official membership count now exceeds 500 individual active and engaged members.
All organizations that join the Digital Signage Federation do so on a paid basis and are entitled to list up to five full-time employees as individual members as part of their organizational membership. That count as of May 1 was 216 organizations, which together represent a total of 513 individual members.
Those who have joined are compelled by real business benefits including professional development opportunities such as professional certification. While any individual member may sign up for certification at a $50 discount at any time during the year, at the time of enrollment (or renewal) member organizations have sixty days to enroll up to two registered members at NO cost.
Shaneeka James, Chairman of the Membership Committee, which has consistently set member enrollment records since mid-2013, said, "The DSF gives professionals active in the DS industry an opportunity to play an active part in shaping policy and the future of the industry, and a chance to network with over 200 member organizations."
For more information about the Digital Signage Federation, benefits of membership, or to join the DSF, go to: www.digitalsignagefederation.org.