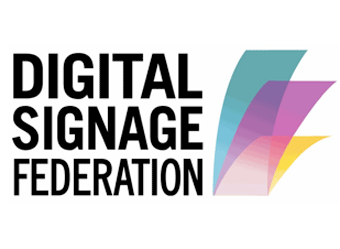 The Digital Signage Federation (DSF), the independent not-for-profit trade organization serving the digital signage industry, has announced that six of the Texas State Technical College (TSTC) students who belong to that campus' DSF College Chapter have been invited to attend DSE 2012 on scholarship as a way to help their curriculum come alive, provide an opportunity to meet industry professionals and further their education at an entirely new level.
Debbie Karl, Associate Vice President of Student Learning at TSTC, said, "Our students are excited about the careers for which they are training in the Digital Signage Industry and we are grateful to both the DSF and DSE for providing this opportunity."
Not only will students be able to take advantage of general conference sessions, roundtable breakouts and on-floor workshops during the two-day conference, but they will also have the distinction of being recognized as industry aspirants at DSE's fourth Annual Apex Awards Dinner, Wednesday evening, March 7.
DSF Executive Director Brian Gorg said, "We thank DSE for graciously extending this benefit to our College Chapter members and take this occasion to remind all of our members that they are eligible for Exhibitor and conference attendance discounts at DSE 2012 and urge them to take full advantage of these member benefits."
The Digital Signage Federation is actively recruiting college chapters and would like any faculty member or student interested in forming a DSF Chapter on their campus to contact Brian Gorg at 540/551-5500 or by email at [email protected].
For more information about the DSF, visit www.digitalsignagefederation.org.