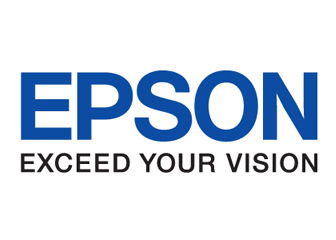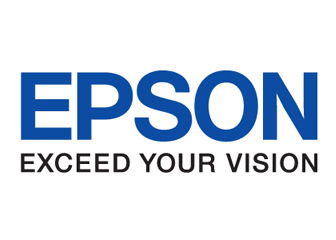 Epson America is now shipping the SureLab™ D3000 professional dry lab, a complete solution for photographers seeking high-quality production prints at fast speeds.
Delivering low cost-per-print and simple consumables management, the SureLab D3000 offers a complete printing solution with a low total cost of ownership. In addition, the Dry-lab is available in a compact single-roll version or a dual-roll configuration for increased flexibility, and either unit can be coupled with an optional 10-bin job sorter for the ultimate in job handling and productivity.
"The vivid print quality, speed and job flexibility offered by the SureLab D3000 is truly spectacular," said Larry Kaufman, product manager, Professional Imaging, Epson America, Inc. "We've incorporated years of printing technology experience featured in Epson's professional line of imaging printers, and scaled it to bring the SureLab D3000 to the market. This new solution is capable of delivering high volumes of prints with the photo quality Epson is known for, in a compact unit designed to fit the needs of a range of photo studios."
The SureLab D3000 boasts speeds of up to 260 8″x10″ prints per hour and up to 650 4″x6″ prints per hour1 and can accommodate a variety of roll widths. The all-new printer utilizes Epson's exclusive MicroPiezo® print head technology in a design made for robust printing environments and is able to deliver variable droplet sizes as small as 1.5 picoliters to ensure smooth prints. Designed to be used exclusively with the all-new six-color Epson UltraChrome® D6 Ink cartridges2, the SureLab offers extreme image quality that surpasses traditional chemical-based photo labs, and is water-resistant delivering prints that will last for generations.
Additional Features on the SureLab D3000
The SureLab D3000 is engineered to specifically meet the product and quality needs of today's photo labs; key features and performance differentiators include:
Media Configuration and Support: Offers a compact single-roll version or a dual-roll configuration; the single-roll configuration accommodates 4″, 5″, 6″, 8″, 10″, or 12″ paper roll widths and the dual-roll configuration adds an additional 4″, 5″, 6″, and 8″ paper roll widths. The Dry-lab supports Epson(r) Professional Glossy and Epson Professional Luster media and features panoramic printing up to 12″ x 48." The system is also equipped with standard automatic de-curling technology.
Optional Ten-Job Sorter Unit: This option automatically sorts ten print jobs up to 8″x12."
Standard Automatic Back Printing: SureLab offers a back-side watermark that includes photographer copyright language and two fully customizable 40-character lines of black text per print without slowing printing.
Software Compatibility: The Epson SureLab is compatible with Microsoft Windows XP or Windows 7 and with virtually any third-party workflow software including Adobe Photoshop and Lightroom, and Darkroom software.
Pricing, Support and Availability
The SureLab D3000 single-roll and dual-roll versions come with a controller PC and are now available through authorized Epson Professional Graphics D-Series resellers for a list price of $19,995 and $22,995 respectively. The optional 10-job sorter is available for $4,995. The SureLab D3000 offers a standard Epson PreferredSM Limited Warranty, a one-year program that includes usually-next business day on-site service, and free phone support. There are also optional extended service programs available through five years of total operation.