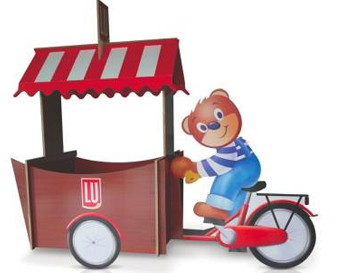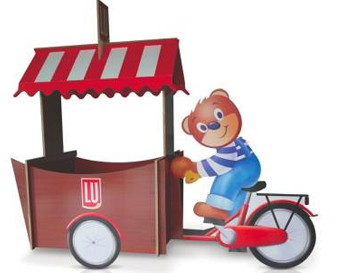 Dael Printing in Belgium recently designed and produced an eye-catching retail presentation board for Kraft Foods, which was in the shape of a 3D cargo bike.
The presentation piece had to appeal to children and their parents, and it had to be capable of being assembled quickly and easily. The biggest challenge was to create something that was light enough for the sales reps to transport in their cars from one store to another, but that was also strong enough to be used for different set-ups.
The client chose to print the final design onto fifty pieces of 16mm Re-Board using the Inca Onset S20 printer. The slot-type pieces were then assembled into the presentation piece, which could be packed into a box for easy transportation.
For more information, visit www.incadigital.com.