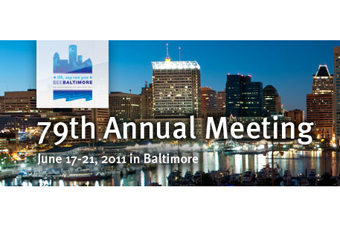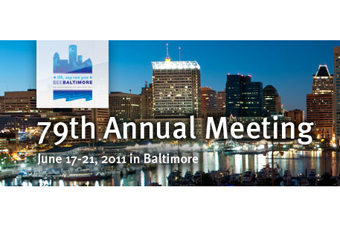 Continuing to stand as an advocate for franchising and small business growth, Catherine Monson, CEO of FASTSIGNS International, Inc., the world's premier business-to-business marketing solution franchise with more than 530 locations in seven countries, is joining mayors from across the country at the 79th Annual United States Conference of Mayors in Baltimore to discuss how the franchise industry can be a catalyst for job creation as the nation recovers from the recession.
Focusing on best practices in job creation and economic recovery through franchise and small business growth, Monson will represent the International Franchise Association (IFA) during a plenary session titled, "Mayors & Small Business/Franchise Owners – Building a New Strategy to Retain and Create Jobs in America." The session will be held June 19, 2011, from 10 a.m. to noon. Monson is a member of the Board of Directors of the International Franchise Association, the pre-eminent voice and acknowledged leader for franchising worldwide.
"This conference is a great opportunity for hundreds of mayors, along with national experts and private-sector leaders, to come together to share best practices and influence decision makers on the important role franchising and small business plays in the economy and job creation," said Monson. "As a franchisor, FASTSIGNS supports those initiatives that help increase franchise and small business ownership in local markets across the country."
In 2009, the U.S. Conference of Mayors passed a resolution supporting the role of small businesses in economic development. The IFA and the U.S. Conference of Mayors have been working together since to educate mayors across the country about the importance of franchise businesses in local communities.
With more than 825,000 franchise businesses providing nearly 18 million jobs and generating $2.1 trillion in economic activity, franchising allows the local business owner to be in business for themselves, but not by themselves. Franchising creates one in every eight jobs in the U.S. For more information about franchising, visit www.franchise.org.
FASTSIGNS' strong growth continues as it recently secured $4 million in financing for franchisees opening new centers. In 2010 alone, FASTSIGNS successfully opened twenty new centers and expects to open thirty-five additional centers by the end of 2011. FASTSIGNS is also growing through converting appropriate independent sign and graphics businesses to the FASTSIGNS brand.
"While the sign above the door may indicate a nationally known brand, the local owner is part of the community who creates jobs, pays taxes, supports community activities, and votes," added Monson. "It is important for all elected leaders to understand that when small businesses and franchise concepts succeed, so does the local economy."
FASTSIGNS franchised sign centers provide marketing and visual communications solutions to companies of all sizes and across all industries. FASTSIGNS product line includes not only signs and graphics, including banners; flags; building signs; digital and electric signs; yard signs; vehicle graphics; labels; trade show exhibits and displays; point-of-purchase signs; and posters; but also mobile websites, promotional products, printing and other marketing services.
For franchise information, contact Mark Jameson at 800/827-7446 or [email protected].