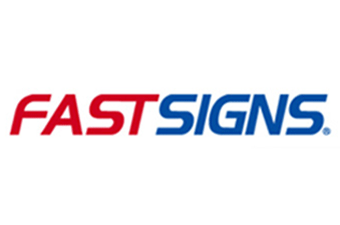 Top executives from FASTSIGNS International Inc., the worldwide franchisor of FASTSIGNS® sign and graphics centers, will attend the upcoming ISA International Sign Expo 2012 to present independent store conversion initiatives and opportunities for international franchise agreements.
In addition to exhibiting at Booth #2720, Catherine Monson, CEO of FASTSIGNS, along with Mark Jameson, Senior Vice President of Franchise Support & Development at FASTSIGNS, will host an invitation-only luncheon on March 23 to discuss the company's independent store conversion strategies and answer any questions regarding the FASTSIGNS franchise opportunity and incentives. FASTSIGNS's first conversion franchise owner Dan Stutzman, who recently surpassed $1 million in sales, will also attend the luncheon to share how his conversion helped him grow his business and meet goals for increasingly significant success.
"The ISA Expo presents a great opportunity to talk with people face-to-face about our conversion strategy, both domestically and internationally," said Jameson. "These conversions allow independent sign and graphic shop owners to partner with FASTSIGNS in reaching their full potential and long-term goals."
FASTSIGNS recently signed a five-unit deal in Puerto Rico along with a signed deal in Saudi Arabia and conversion deals in Toronto, Canada and Grand Cayman. The company currently has stores located throughout the United States, Canada, the UK, Brazil, Mexico, the Caribbean, and
Australia (where centers operate as SIGNWAVE®).
Domestically, FASTSIGNS has successfully converted several stores—including recently signed deals in Fernandina Beach, Florida; Victorville, California; and Kankakee, Illinois.
"Converting my sign shop to a FASTSIGNS center was one of the best business decisions I ever made," said Greg Yates, who recently converted his Kankakee store to a FASTSIGNS. "As a franchise owner, I now have the support and partnership of a leader not just in the sign industry, but in the franchising industry as well."
For franchise information or to request an invitation to the luncheon, please contact Mark Jameson by calling 214/346-5679 or emailing [email protected].