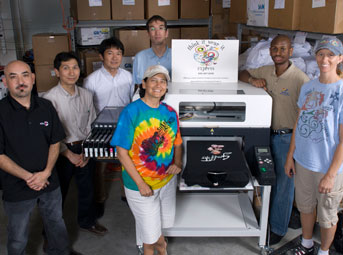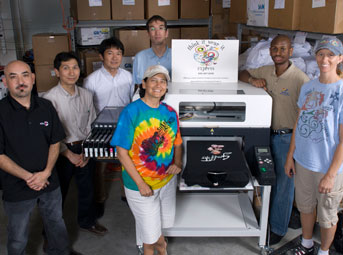 Nazdar SourceOne announces the first installation of the recently released Brother GraffiTee Digital Garment Printer in the U.S. at Think It Wear It Express Ltd. in Miramar Beach, FL. A certified seller and installer, Nazdar SourceOne has worked with Brother direct-to-garment machines since their introduction to the market. The printers have shown their ability to reliably produce high-quality prints and to produce full-color prints on demand. This means that companies can quickly produce and test new designs in short runs without the overhead costs of standard printing methods.
Kajsa Larsson, vice president of Operations at Think It Wear It Express Ltd., has used a GT-541 over the last four years to produce more than 100,000 prints. "As soon as I heard about the GraffiTee and its capabilities, I put our deposit down for it." Kajsa continued, "[Customers] are amazed that we can print on-demand for them and it allows us to have minimal waste and virtually no inventory."
Nazdar SourceOne is the supplier of screen and digital printing equipment, inks, and supplies.