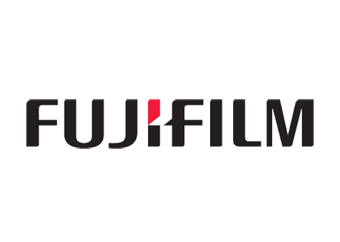 FUJIFILM
North America Corporation, Graphic Systems Division will present an industry-leading array of innovative solutions and new products at the SGIA Expo 2011, October 19-21, 2011, at the Ernest N. Morial Convention Center in New Orleans, Louisiana at booth #425. Exhibiting under the banner "expect INNOVATION
™
," Fujifilm will demonstrate the products and technologies that specialty printing and imaging providers are looking for to strengthen their businesses and expand their service offerings.
"Imaging professionals are looking for the technologies and innovations that will take their businesses into the future," said Masahiro "Sam" Ota, division president, Graphic Systems Division, FUJIFILM North America Corporation. "Fujifilm is committed to its customers, to partnering with them, and offering them the means to grow and diversify. We have developed a comprehensive portfolio of products, solutions, and services designed to meet their needs."
Fujifilm will offer a live presentation on their booth several times a day to overview and highlight the full range of Fujifilm Inkjet Technologies, including the highest-quality wide format printers, color management solutions, and a complete range of inks and media.
"We're bringing several new products and solutions to the SGIA Expo this year," said Mitch Bode, vice president, Wide Format and Specialty Ink Systems, Graphic Systems Division, FUJIFILM North America Corporation. "Our product lineup includes three new printers and new software solutions, as well as our industry-leading inks and media. Visitors to the Fujifilm booth can expect to see new technologies designed to increase production efficiencies and capabilities, helping them to expand their service offerings and grow their businesses."
SGIA 2011 marks the US debut of the new UVISTAR2 super wide format UV roll inkjet printer. Designed for producing high-quality, super wide format print for both indoor and outdoor applications, the UVISTAR2 adds advanced imaging technologies that provide higher print quality and productivity than ever before. Parallel Drop Size technology produces both large and small drops for superior coverage and fine detail; multi-roll capability allows work on as many as three different size rolls at the same time; and an optional table allows for printing on rigid substrates. The new UVISTAR2—3.5m will be running live throughout the show, demonstrating its superior output quality on a variety of FUJIFILM wide format media products.
New to SGIA this year is the Inca Onset S40 wide format UV flatbed inkjet printer, the latest addition to the industry-leading Inca Onset Series. Introduced at Graph Expo 2011 last month, the Inca Onset S40, available exclusively from Fujifilm, prints at throughput speeds up to 5,059 sq ft/hr producing 94 full beds (63" x 123.6") per hour onto a wide variety of substrates up to 2" thick, including plastic, metal and board stock. Available in either 4-color (CMYK) or 6-color (CMYK + Lc + Lm), the Inca Onset S40 has been engineered to provide outstanding "best-in-class" levels of quality and performance at a low cost per print. Come see for yourself why the print quality of the Inca Onset S40 uniquely positions it as the highest quality of all high-volume flatbed presses on the market today.
Also being shown for the first time at SGIA is the FUJIFILM Acuity® LED 1600 wide format inkjet LED-UV printer, winner of a "Must See 'em" award at last month's Graph Expo show. Incorporating a patent-pending LED-UV ink-curing system, the Acuity LED 1600 provides high-speed inkjet printing with exceptional quality. Reaching print speeds up to 215 sq ft/hr, the Acuity LED 1600 provides 8 colors standard and uses specialized Fujifilm fast-curing UV inks. The state-of-the-art LED lamp design allows printing white or clear ink in a single pass, further adding to productivity. Designed for the printer who is new to wide format inkjet printing or for users who wish to reduce costs while increasing productivity and quality, the Acuity LED 1600 offers great value and outstanding print quality in an entry-level printer.
The Acuity® Advance HS UV flatbed printer offers photographic quality printing at speeds of 433 sq ft/hr – 85 percent faster than previous Acuity Advance printers. An express mode allows speeds of more than 650 sq ft/hr giving printers unmatched performance for the price. The Acuity Advance HS provides precise registration and edge-to-edge printing, which saves time, labor and material. The roll media option makes it a cost-effective UV roll solution for printing onto flexible materials.
At the show, Fujifilm's printers will be working in perfect harmony with Fujifilm's proprietary software solutions, including:
FUJIFILM ColorPath® Sync™ is a web-based tool for creating color curves, aligning output devices, and ensuring color consistency across platforms and locations. Backed by Fujifilm's unmatched expertise in color consistency and reliability, ColorPath Sync allows printers to match output devices and maintain the consistency they achieved when first implementing the G7® specification. ColorPath Sync provides for on-the-fly color correction, while iterative color correction increases accuracy and minimizes downtime. FUJIFILM ColorPath Sync offers printers a tremendous return on a relatively small investment.
FUJIFILM ColorPath Verified® monitors the performance of all color equipment in the workflow and ensures printers achieve consistent color output from different devices. The solution's monitoring functionality equips printers with real-time help, support and communication to quickly resolve issues, avert downtime and minimize waste. Backed by Fujifilm's Print Performance Team, customers and Fujifilm specialists are alerted when a device is operating below established standards.
ColorPath will be monitoring and ensuring the color consistency of the inkjet equipment on the Fujifilm booth. Winner of an InterTech™ Technology award and a "Worth a Look" award, please stop by for a demonstration of this powerful color management solution.
ColorGATE ProductionServer can drive over 750 proofers, printers, and cutters, including Fujifilm's complete portfolio of large format printers. With the newly announced version 7, the Fujifilm edition of ProductionServer will now ship standard with the Adobe® PDF Print Engine (APPE). This can dramatically decrease RIP times and eliminate problems with transparencies and layers. In addition, customers are able to use one central RIP and one color management system across all of the devices in their shop, allowing them to achieve predictable results and consistent color. The coordinated Quality Assurance Module (QAM) and Media Device Synchronization (MDS) module within ColorGATE assure that you will have optimal quality control across multiple inkjet platforms.
ColorGATE's Ink Optimizer module is seamlessly integrated within the ProductionServer and transforms data downstream just before printing. ColorGATE optimizes the files by applying a predetermined amount of GCR (Grey Component Replacement) to the source file before rendering. GCR lowers the amount of C, M, and Y inks and replaces with K. This significantly reduces the overall amount of ink used and can reduce ink costs by as much as 30%.
FilmGATE is the ideal path to chemical-free production of film for screen printing. Combined with media specifically designed for inkjet devices, FilmGATE can produce film up to 120 LPI and up to 63″ wide.
FUJIFILM XMF Remote and XMF Print Center is an end-to-end APPE, PDF workflow solution with tremendous flexibility. XMF provides imaging professionals with the flexibility and ease-of-use they need to increase their productivity, quality, and efficiency. At SGIA we will highlight two of the XMF products, XMF Remote, for browser-based file submission and remote soft proofing, and XMF Print Center, a Web2Print solution designed to expand business capabilities across the Internet.
i-cut Suite is a collection of pre-production software targeted specifically at users of large format digital printers and/or digital finishing systems. i-cut Suite helps streamline your large format printing workflow, eliminate errors, save time, and reduce waste. From preflighting PDF files to preparing graphics, creating layouts, printing, and finishing in perfect registration, i-cut Suite streamlines every step of the way.
i-cut Automation Engine sets a new standard for prepress workflow automation. With powerful rules-based automation, the dream of "lights out" pre-press can become a reality. A new modular workflow server with dynamic workflows that are easy to set up and operate, Automation Engine ensures increased efficiency and throughput and saves time and money.
Fujifilm will also showcase Uvijet Digital UV inks, which are designed for use on the Inca and Acuity series of wide format printers. The inks offer superb dot reproduction and bright vibrant colors for a variety of applications. Using unique Micro-V dispersion technology to maximize pigment loading, the Uvijet range of inks allows for extended printhead life with reduced maintenance. The same technology is used in Color+ Digital Aftermarket Inks for most of the popular roll-to-roll, flatbed, and drum-fed printers. By adapting ink chemistry to precisely fit the characteristics of each inkjet printer, Fujifilm has succeeded in establishing the most successful range of digital inks for wide and super-wide format printers.
In use on Fujifilm printers on the booth and available for hands-on inspection, Fujifilm will showcase its expansive line-up of wide format UV and solvent roll media, which provides printers with optimal print quality and color performance plus durability and ease of use for virtually any application. A variety of media will be on display including banner selections, premium papers, adhesive backed vinyl, backlit media, canvas, wall and floor graphic media and perforated window film.