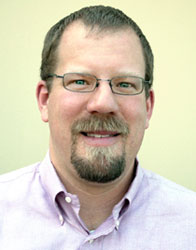 Fulham Co, Inc.
, a global manufacturer and supplier of electronic ballasts, lamps, and complete lighting solutions, announces
Dr. Michael Bremser
as the new vice president, Global Product Manager of LED Products, including Fulham ThoroLED™ LED Drivers, LED Lamps, and LED Lightbars.
Bremser is a seasoned LED Engineering Executive with a proven track record of innovation, as well as success in customer-facing roles. Bremser holds a Ph.D. in Materials Engineering from NC State University with 17 years of experience in blue/white LED development in academic, commercial, and international environments. His experience includes R&D, Manufacturing, and Applications Engineering for companies including Aixtron and Permlight. Bremser also serves as a technical consultant to US Department of Energy (DOE).
As the individual in charge of Fulham's LED program expansion, Bremser will leverage his expertise in white LED products, spanning LED chip development to end-user lighting applications.
"Michael brings a unique combination of technical and business savvy to Fulham's LED program," states Brian Wald, Fulham CEO.