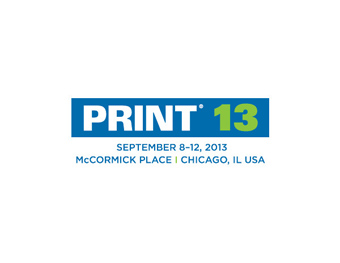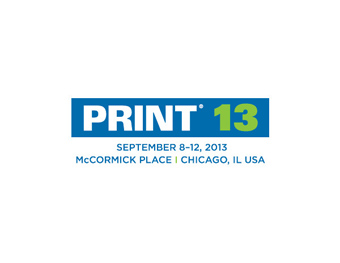 The International Sign Association has formed a strategic alliance with the Graphic Arts Show Company (GASC) to offer unprecedented opportunities for attendees from the sign, display and large photo imaging segments of the graphic communications industry at PRINT 13, coming September 8-12, 2013, to Chicago's McCormick Place.
"ISA is excited to partner with GASC to provide relevant information on the growing sign industry," said Lori Anderson, ISA president and CEO. "This partnership will enable both organizations to reach out beyond our existing customers to help the industry grow and prosper."
Not only will PRINT 13's impressive exhibit floor be filled with the top digital print manufacturers, as well as offset, hybrid and flexo suppliers, but attendees also will be able to take advantage of a new attraction in "BIG"—the Wide Format Pavilion. Here, ISA will offer wide format application and innovation information in an interactive format that will cover the hottest trends and techniques.
"We recognize that one size does not fit all," said GASC President Ralph Nappi. "That is why we have partnered with ISA to bring PRINT 13 attendees the most comprehensive mix of applications, education, best practices, equipment, software, and research for display, sign, and photo imaging print output of all sizes."
Coming this fall at PRINT 13, now with the involvement and resources of ISA, print pros from sign and display shops have their own "one-stop shop" at the show, and commercial printers, as well, can learn about the latest applications and opportunities in wide format direct from the industry "gurus." Here education will also focus on new entries and veterans into the sign market with individualized guidance on why and how to diversify and grow their business into signs/displays.
"We are excited about ISA bringing their valuable partnership and content to PRINT 13," said Nappi. "As part of the partnership, GASC and NPES The Association for Suppliers of Printing, Publishing and Converting Technologies will utilize its research arm, PRIMIR, to build new and valuable trending content for the sign and display member exhibiting companies at ISA. Our aim is to deliver more value and engagement to both our events."
"This alliance will enhance the learning opportunities at PRINT 13, allowing attendees access to new applications and technologies while strengthening their networks," said David Murphy, director of Marketing, Americas, Graphics Solutions Business, HP. "HP Graphics Solutions Business customers realize the value digital printing offers in a broad range of market segments, and we are excited to see ISA and GASC/NPES partner to offer a multi-segment venue."
"EFI offers diverse business transformation technologies. These range from MIS Software to wide format inkjet printers and label printing to our Fiery product offerings. An ISA-GASC/NPES collaboration is brilliant adding more value for our customers and prospects that are continuing to improve or transform their business by giving them more reason to come to ISA and PRINT 13, two important events for our industry in two easy to reach destinations," said Frank Tueckmantel, EFI's Vice President Corporate Marketing.
Adds Mal Balboyian, Executive Vice President, Canon/Oce Business Systems: "This partnership makes sense. Each organization has different communities and value propositions. Together the benefits and value to attendees and suppliers alike should equal more than the sum of its parts, much like Canon and Oce."
"With our combined AGFA and Pitman solutions and strategy, we see the partnership between ISA and GASC as smart and even more valuable," said AGFA Pitman's Director of Marketing Deborah Hutcheson. "This partnership creates great networking events, driving more customers and prospects to each show and educating attendees on the latest technologies and applications."
"Scodix equipment is used on different types of print applications including commercial, packaging and signage. We invest in many trade shows and seek the highest ROI in exhibiting. We are excited about the GASC/ISA partnership,"said Ziki Kuly, VP of Marketing from Scodix. "Likewise we are pleased about the co-location of the CPP EXPO package printing/converting show at PRINT 2013. These innovative organizations are leaders in delivering added value and ROI for exhibition attendees and exhibitors alike."
For more information about PRINT 13, visit www.print2013.com.