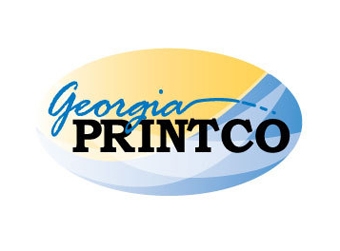 Georgia Printco LLC Owners Sheldon G. Hurst, Jr., and Tom Clarke sought a location to better serve existing and new customers in the northeast. Their answer: A 30,000-square foot facility in Pittston, Pennsylvania, equipped with the latest VUTEk print technology that will allow them to offer the same American Made products with the same quality and excellent customer service Georgia Printco LLC is known for in the industry.
This new location offers one-day ground delivery to a vast number of locations as it is located next door to the Wilkes-Barre Scranton International Airport, allowing them to virtually expedite any order anywhere.
Georgia Printco Northeast LLC (GPNE) was created, staffed, and opened as scheduled on August 1, 2013.
"Georgia Printco is a community-minded, Made in America company," said Hurst. "We are proud to bring jobs into Pittston, Pennsylvania and we hope to also help the American economy", said Hurst.
Plant Manager Mimi (Hurst) Harowicz and Marketing Director Michael Clarke will lead the "GPNE" operation as their expertise will provide an excellent resource to customers, as well as, the ability to maintain a personal approach which Georgia Printco LLC has proudly made a core value of the company.
Clarke said, "Our customer base has increased significantly over the years and we felt it was necessary to extend a more localize service to our customers in the Northeast. This location accomplishes that task.
"Our intention is to continue to expand and provide jobs by offering American Made products made with American Know How."
For more information, visit www.georgiaprintco.com.