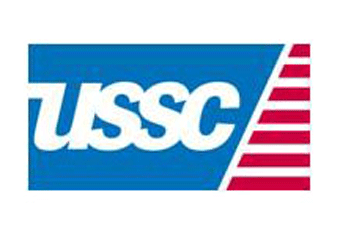 Andy Bertucci, founder of the United States Sign Council (USSC) and former executive director of the association, passed away on Monday, October 3. Andy was also a long-time contributor to the "USSC Report" appearing in the pages of our magazine.
Courtesy of USSC:
The sign industry lost a lifelong advocate on Monday, October 3, 2011 when Andrew D. Bertucci passed away suddenly. He loved the sign industry and everything about it. As a young man right out of college he worked for his family's sign business in Philadelphia. Later on he successfully worked in sales for Federal Sign.
An accomplished artist, he would not only sell but also design the sign for the customer. He learned how to draw architectural renderings and branched out selling his artistic services to developers throughout the region. He understood the joys and frustrations of the industry—from sales, design, the approval process to manufacturing and installation—he knew it all!
In the early 1970s, he was asked to take on the role of Executive Director of the Delaware Valley Sign Association and then, later, he became Executive Director of the New Jersey Sign Association and the New York State Sign Association. He was also actively involved as a volunteer leader in the Eastern States Sign Council. In 1981 his business name was changed from Andrew Bertucci Associates to Bertucci Maren Associates when he and Nancy Maren formed a partnership that would not only serve sign industry clients but also many other advertising clients throughout the nation. The partnership continued for thirty-seven years until his untimely death.
In 1995 the Eastern States Sign Council was transformed into the United States Sign Council (USSC) and the firm of Bertucci Maren Associates took on the full time management of the USSC. It was his leadership that brought the Council to its current recognition in the industry. He was instrumental in establishing the United States Sign Council Foundation and for the last dozen years had lead this organization in establishing a body of scientific research for the sign industry. He co-authored a book with Daniel Mandelker of the American Planners Association entitled Street Graphics and the Law; co-authored with Richard Crawford the USSC Model Sign Code; and has written numerous articles and newsletters.
Salesman, artist, leader, partner, best friend, husband, father, grandfather, godfather; he shall be remembered for all this and more.
He leaves behind his late wife, Mary Ann; three children, Andrew Bertucci Jr (Renee) of Miami, FL; Margaret Bertucci Morris (George) of Palm Desert, CA; and Anthony Bertucci (Elaine), of Tucson, AZ; five grandchildren, Jana, James, Anthony, April and Kris; his thirty-seven-year business partner and associate Nancy Maren and Arlene George of the USSC office, as well as numerous friends in the industry.
Family will receive guests at 11 am on Saturday, October 8, 2011 at Molden Funeral Chapel, 133 Otter Street, Bristol, PA 19007. Service is at 12 noon at the Molden Chapel. (Phone: 215/788-6612; www.moldenfuneralchapel.com).
In lieu of flowers, donations in his memory may be sent to the United States Sign Council Foundation at 211 Radcliffe Street, Bristol, PA 19007.
Andy will be sorely missed and Sign Builder Illustrated offers our condolences to his family, friends, and colleagues at this time.