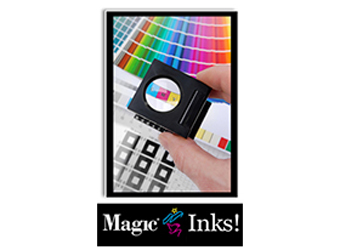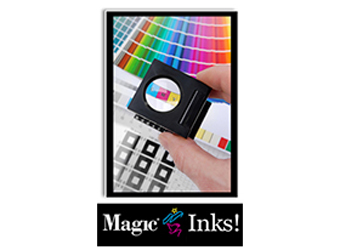 InteliCoat Technologies®, a global market leader in the development and fulfillment of high performance digital imaging substrates, today has expanded the Magic® Ink line to include cartridges for Canon imagePROGRAF 5000 and 8400 printers, and Seiko ColorPainter 64S and 100S printers. The latest additions to the Magic Ink line enable InteliCoat resellers to address clients' needs for a variety of alternative ink solutions.
Made in the United States, Magic Inks are formulated to deliver the highest performance with even greater image quality, highly accurate color reproduction and superior print longevity for a cost-effective option without compromise. Magic Inks are an exact match for existing Magic media profiles and are compatible with all brands of inkjet media to deliver the flexibility to print on a wide range of coated and uncoated substrates. These water-resistant inks require no flushing and are simple to insert into printers, allowing users to simply plug and print.
"We are extremely pleased with the overwhelming success that Magic Ink has achieved by combining cost effectiveness with demonstrated equivalent OEM performance," said Jennifer Chagnon, Senior Marketing Manager at InteliCoat Technologies. "The positive feedback we've received from our customers is a testament to the superior performance of Magic Inks, and we are excited to expand the line further with the addition of the new Canon and Seiko inks."
Magic Inks are manufactured to the highest standards specifically for Canon imagePROGRAF, Roland Eco-Solvent, Epson GS 6000, Mutoh Value Jet, Mimaki, and Seiko printer systems.
For additional information on Magic Ink, visit www.magicinkjet.com/product_170.html.