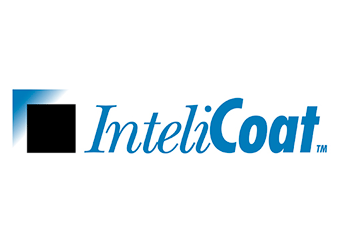 InteliCoat Technologies®, a world leader in coated paper, film, and specialty substrates for digital imaging applications, today announced that it has partnered with Exopack® Advanced Coatings, a global specialist in contract coating, laminating, and finishing flexible materials, to improve InteliCoat's manufacturing capabilities. The strategic relationship strives to strengthen product development and customer service levels across InteliCoat's award-winning Magic®, Magiclée®, Museo®, and JetSet® brands of digital imaging media for maximum on-time delivery and inventory control.
As part of the exclusive agreement, all Magic, Magiclée, Museo, and JetSet offerings will remain unchanged, consisting of the same base papers and coating processes. InteliCoat will also continue to manage all aspects of product development, converting and customer service in its South Hadley headquarters. The improved manufacturing efficiencies afforded by Exopack include new coating technologies, accelerated product development capabilities and improved response to market changes.
"Our new relationship with Exopack Advanced Coatings enables InteliCoat to continue to uphold its long history of delivering the utmost in innovation, performance and quality, while improving on-time delivery and inventory levels," said Joe Lupone, president of InteliCoat Technologies. "The partnership also provides access to new coating technologies and accelerated product development capabilities to ensure the delivery of the same Magic, Magiclée, Museo and JetSet products that customers have come to rely on, along with additional new and exciting product options to come."
"With over seventy-five years of designing and engineering coatings and coating processes, Exopack Advanced Coatings is uniquely qualified to partner with InteliCoat to optimize the manufacturing processes of its well-respected digital imaging media," said David Neal, president of Exopack Advanced Coatings. "We look forward to employing our technical and manufacturing know-how to enable InteliCoat to not only improve its on-time service levels, but to uphold the long-standing commitment to excellence InteliCoat has delivered throughout its history."
Follow InteliCoat on Twitter at http://twitter.com/intelicoat or Magic on Twitter at http://twitter.com/intelicoatmagic. You can also visit the InteliCoatTech YouTube channel at www.youtube.com/intelicoattech.