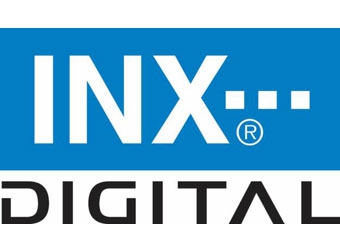 This year's theme at the Alliance Franchise Brands Sign & Graphics Convention is "Aiming for the Future", an appropriate and compelling choice since it is one of the world's largest business-to-business franchises serving the graphic communications market. With a world-renowned R&D department, INX Digital (booth 705) has aptly prepared many customers for the future with its innovative selection of alternative inkjet inks.
AFB franchisees will learn more about the edge INX Digital's powerful TRIANGLE® brand of large and grand format inks provide in the marketplace at the convention's trade show on February 25. The daylong show will be held at the Westin La Paloma Resort & Spa in Tucson.
The AFB Sign & Graphics division consists of three organizations, including Image 360, Signs by Tomorrow and Signs Now. The franchise owners are a leading resource for signage solutions and image graphics for indoor and outdoor use, including exhibits, vehicle graphics, magnetic signs, banners and window graphics and others. Susie Mendelssohn, INX Digital's North American Sales Manager and International Marketing Manager, said the prospect of meeting with franchisees from over 600 locations in the U.S., Canada and the U.K. each year is a golden opportunity.
"We have an excellent relationship with AFB staff and franchisees. This event represents a day where they can learn more about our company and products," revealed Mendelssohn. "This year we are reasserting the many advantages of the TRIANGLE brand line. Most people know these advanced inks match nearly every OEM printer and print head type, and more often than not are chemically and color compatible. Others are aware our global dealer network is second to none and offers full technical training and local technical support. Plus, these inks can withstand outdoor exposure for up to 2 years. That's why we support them with a worldwide outdoor durability warranty for that period of time."
The AFB Convention trade show will be held from 9-4:30 on February 25. Make plans to visit the INX booth and speak with a company representative. If you are not attending, go to www.inninternational.com for more information.