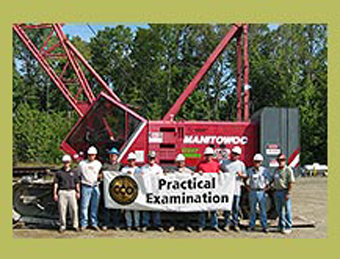 The International Sign Association (ISA) has added a Mobile Crane Operator Safety Certification Training class in Altoona, Pennsylvania. The ISA also has partnered with The National Commission for the Certification of Crane Operators (NCCCO), which has agreed to administer tests the day following the completion of training. The tests will be held in the same location as the training.
The ISA will conduct the Altoona course May 25-28 and one in Pittsburgh April 20-23. Dozens of other courses will take place around the country throughout the year. (NOTE: For the full 2011 crane-training schedule, visit www.signs.org/cranetraining.)
The NCCCO certification will help mobile crane operators become compliant with OSHA mandates, which require certification by November 2014. It also will help the Pennsylvania operators become compliant with state licensing mandates, which take effect in November of this year.
The program consists of twenty-four hours of classroom training over three days to prepare operators for the certification testing. Since ISA began offering the training this year, 84 percent of those who attended the training have subsequently obtained the certification—far surpassing the industry average of 70 percent.
Brad Evans, owner of Altoona Neon, worked with ISA to bring the training to Altoona and recruited two other companies in the area to participate. There are additional spots available to ISA members, other sign companies, and the general industry as well.
"The training here will be more convenient for companies in our area so we won't have the added expense of sending people out of town," said Evans. "We found that the ISA Mobile Crane Operator Safety Certification Training program is much less costly than other training programs and with the 84 percent pass rate of participants, I know that it is of the highest quality. With impending training regulations at both the state and federal level, I am happy to know that we will be meeting all of the standards that can keep our people safe."
The ISA training applies broadly to any industry that operates mobile cranes as does the OSHA requirement. The OSHA rules also require employers to pay for the training and certification for their employees. Certification may bring a reduction in Workers' Compensation expenditures; companies should check with insurance providers to determine eligibility.
Training fees are $349 for ISA members and $549 for non-members. In addition, certification fees are $165 for the written exam and $60 for the practical exam.
To register, visit www.signs.org/cranetraining.