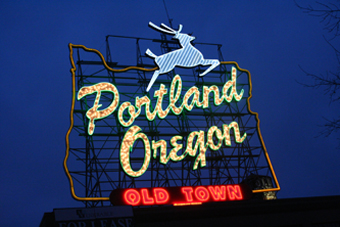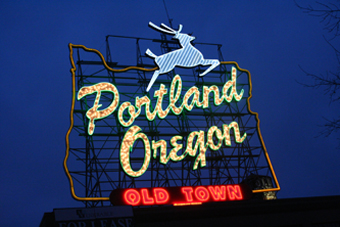 For the second consecutive year, ISA held its annual Sign Design Competition online, empowering members to promote their sign design project photos via their social media networks.
"Our members' signs are unique works of art and manufacture, as well as the most important marketing vehicles for businesses," said ISA President and CEO Lori Anderson. "The ability to design and expertly engineer signs, with all of their complexity and dimension, takes a very particular skill set that is specific to the on-premise sign industry."
This year's contest received an astounding 106 percent increase in the number of votes submitted, with more than 35,000 votes recorded. In addition, ISA displayed 40 percent more sign designs, with a total of 91 member entries. The contest categories included seven on-premise sign categories, as well as a Best in the Regions design winner (pictured), for the highest voted sign.
"We believe the fact that votes increased so dramatically is due to the sign industry's increased adaptation to social media technologies," said ISA's director of marketing Sarah Singleton. "We saw members promoting their sign designs on Facebook, Twitter, and LinkedIn, which resulted in a vast increase of votes."
In addition to ISA's votes increasing, ISA member entrants saw their social media networks expand as they promoted their sign designs online. One winning sign designer, Rick Stemmler, of Creative Sign Resources in Fort Wayne, Indiana saw first-hand how his social network activated and expanded throughout the contest voting period. "It was neat to see how our votes would shoot up after I posted a Tweet or Facebook post. I also have a ton more followers on Twitter now!"
ISA congratulates this year's winners. Their winning designs can be found at www.signs.org/winners.
The winning sign designs will be on display on April 29, during the General Session at the ISA International Sign Expo, in Las Vegas, Nevada. For more information on the Expo, please visit www.signexpo.org.
The winning sign designers are as follows:
Best of the Regions:
Ramsay Signs Inc./Heath Northwest – Portland, Oregon (pictured above)
Designer: Ross Hilden
Freestanding Signs, Electric Category 1st Place:
Hyoco Distribution, Inc. – Irvine, California
Viva Las Vegas – Las Vegas, Nevada
Freestanding Signs, Nonelectric Category 1st Place:
Accel Sign Group, Inc. – Pittsburgh, Pennsylvania
Designer: Jay Lambert
Building Signage, Electric Category 1st Place:
Creative Sign Resources – Louisville, Kentucky
Designer: Rick Stemmler
Building Signage, Nonelectric Category 1st Place:
Ansell & Porosa Signmakers – Newton Abbot, Devon, EN
Historic Reproduction 1st Place:
Ramsay Signs Inc. / Heath Northwest – Portland, Oregon
Designer: Ross Hilden
Vehicle Graphics Category 1st Place:
Nagle Signs, Inc. – Waterloo, Iowa
Designer: Holly Friedman
Wayfinding/Sign Systems Category 1st Place:
DaVinci Sign Systems – Windsor, Colorado
Designer: Casey Easton