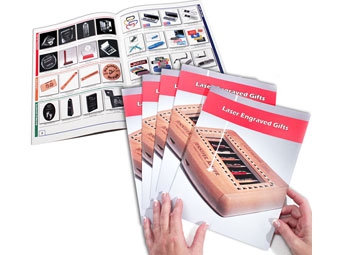 LaserBits introduces its End User Catalog, which is an eight-page, full color catalog containing over sixty laser engraveable products.
This End User Catalog can be used to promote your own business and offerings since there is no mention of LaserBits in the catalog. There is a space on the back cover where your company name can be added for branding purposes.
For more information, call 800-733-7705 or visit www.LaserBits.com.