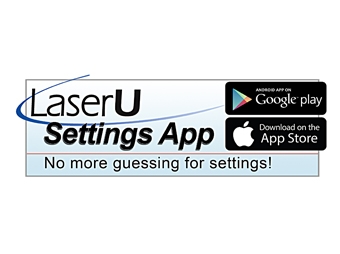 Laser University is now showcasing its brand new app available from the Google Play or iTunes app stores. The main feature is the Settings Calculator for laser settings. You will also find pictures, videos, Facebook, and more.
This Calculator is very simple to use. Just select the System Brand, Model, and Substrate Type before clicking the Calculate button. Detailed settings information appears along with a tip on processing the material.
You can obtain the App by visiting LaserBits.com and clicking on the link on the Home page or search the iTunes App Store or Google Play.