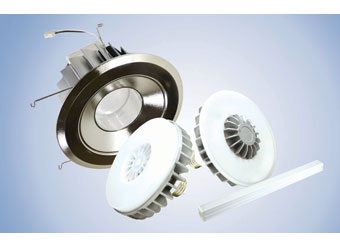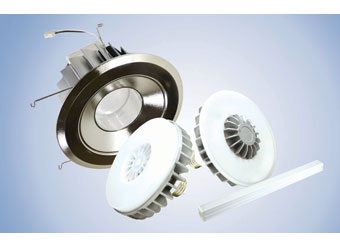 Continuing to expand its line of energy-efficient lighting for today's interiors, MaxLite® will introduce many new LED products at Lightfair International (LFI) 2012, which will take place at the Las Vegas Convention Center from May 9 through May 12. MaxLite will exhibit the MaxLED line and other energy-efficient lighting products at Booth #2914.
"Over this past year, we have significantly expanded our LED interior product portfolio," said Thomas Rhee, senior vice president of Sales, Marketing and Product for MaxLite. "We look forward to sharing these exciting energy-efficient 'total room' lighting solutions with architects, designers, and other industry professionals at Lightfair."
New additions to the MaxLED indoor line will include: An upgraded version of the LED Lightbars; LED Retrofit Downlights; LED Flat Panels; Pancake and Eclipse LED Lamps; LED PAR Lamps; LED Faux-Cans; and T8 LED Linear Lamps.
In its second generation, the self-driven "Plug-and-Play" LED Lightbar is available in 6- and 12-inch lengths, and used in display cases, under cabinet, cove lighting, and toe kick applications. Twice as bright as their predecessors, the fixture was re-engineered with almost three times the lumen output, and features a new diffuser cover to minimize glare and deliver even light distribution.
The LED Flat Panel collection is expanded to include round, pendant and wall mount models. The architectural shapes are direct replacements for fluorescent fixtures that fit into T-bar grid ("drop") ceilings.
Joining the TV and cell phone trend toward increasingly compact size and energy efficiency, are the non-typical shaped "Pancake" dimmable low profile 17-watt LED lamp producing 1300 lumens, while using over two inches less maximum overall length (MOL) than traditional PAR shapes; and the "Eclipse" Dimmable Low Profile 17-watt LED lamp with a 45-degree beam angle for spot lighting achieves more than 1100 lumens in several color temperatures.
A new and complete "Performance Series" of LED Lamps (pictured) complements MaxLite's existing ENERGY STAR® LED lamps series.
An ENERGY STAR-listed LED 14-watt Recessed Retrofit Downlight for 6-inch fixtures is available in several color temperatures and trim combinations.
The LED Faux-Can surface mounted luminaires simulate the appearance of installed recessed downlights while actually being flushed mounted to the ceiling.
The new MaxLED T8 Linear LED lamps, at 24 watts with more than 1800 lumen outputs, are energy-efficient replacements for T8 fluorescent lamps that deliver quality lighting and offer a longer life.