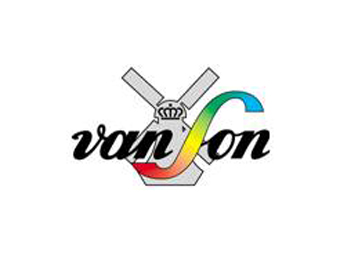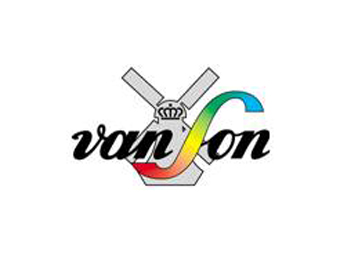 Van Son Holland Ink Corporation, a leading global manufacturer of high-performance printing inks, has partnered with Mid-West Sign Supply, the largest sign supply distributor in Chicago, to distribute Van Son's new line of premium wide format inkjet inks. Mid-West Sign Supply is adding Van Son's premium wide format inkjet inks to its full line of sign supplies to offer customers a high-quality affordable alternative to original equipment manufacturer inks. The company will initially distribute Van Son's popular Mimaki compatible inks with plans to expand into Van Son's wide format inks for Epson and Mutoh printers.
"Everything we do at Mid-West Sign Supply is with a focus on serving our customers better. We strive to always provide them with industry-leading products and technology," said Todd Niese, vice president, Mid-West Sign Supply. "We are impressed with Van Son's solid reputation for manufacturing premium inks and the extensive ink technology behind them. These new inks are perfect for supporting our customers' growing need for affordable wide format inks that can print on multiple applications."
Van Son's new line of inkjet inks improves wide format printing performance by offering better adhesion on a wide range of substrates. Individual features and benefits of the line of wide format inks include the ability to dry extremely fast, deliver unmatched rub and scratch resistance, emit lower levels of VOCs and provide optimum outdoor durability. Offered in both easy-to-use cartridges and economical bulk packaging, the inks are designed to add quality and low-cost productivity to every wide format application.
"Mid-West Sign Supply is a company known for its ability to provide the sign community with a full line of quality supplies. This makes them the perfect partner for distributing our wide format inkjet inks," said John Sammis, president, Van Son Holland Ink. "We understand the common concerns that sign makers are experiencing. We know our wide format inks will deliver a trouble-free, profitable print experience for Mid-West Sign Supply's customers."
For more information, visit www.vansonink.com.