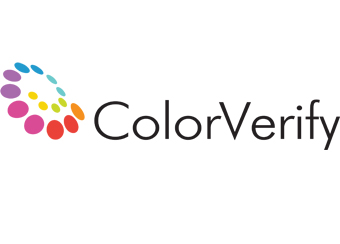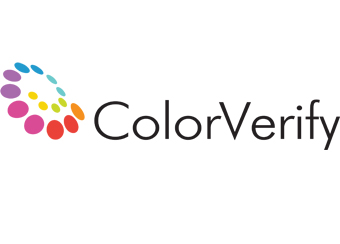 Mutoh America, Inc.
announced its ColorVerify Pro, powered by ColorMetrix, process control system at this year's Graph Expo. ColorVerify Pro is an Internet based system that is designed to enhance your image and reduce your costs. Graph Expo was held from September 11th through 14th in Chicago, Illinois.
ColorVerify Pro incorporates the use of Mutoh's SpectroVUE VM-10 on-printer spectrophotometer. The SpectroVUE comes standard with Mutoh's ValueJet 1608HS Hybrid printer, and can be equipped to the new ValueJet 1324 and 1624 printers.
How it works:
Users create a "baseline" of desired color per media type that's stored in the printer. Before each print job, users print out a color strip of "jellybeans," which the SpectroVUE then reads and compares to the previously stored baseline. ColorVerify Pro tells users if their current print matches their baseline with a "pass" or "fail" notice. The system allows users to track color differentiations over time and provides troubleshooting help if colors do not match.
"Mutoh provided daily demonstrations of the new ColorVerify Pro service at Graph Expo, and the response was great," said Gary Rudnick, Director of Sales. "ColorVerify Pro is a simple, easy-to-use tool that makes process control simple for the average user. Mutoh is the first in the industry to actually incorporate process control into the printer and a database to store the information."
Mutoh will be showcasing the complete ColorVerify Pro system this year at SGIA in New Orleans from October 19th through 21st, booth #2133.