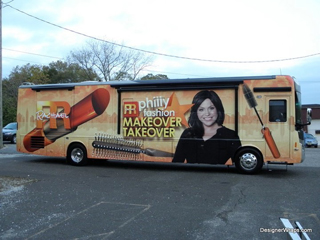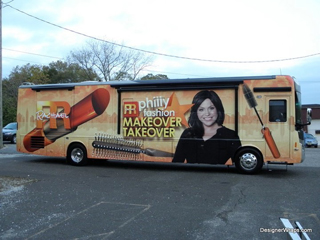 Sean Tomlin, owner of Designer Wraps (www.designerwraps.com), recently used a Mutoh ValueJet 1614-64-inch printer to create a wrap for Rachael Ray's tour bus.
"In my opinion, for the value and quality you receive, there is no better printer on the market for vehicle wraps," says Tomlin, who accepted the last-minute job for Rachael Ray. Thanks to the speed of the ValueJet 1614, Tomlin was able to complete the project in a few days.
Mutoh's ValueJet 1614-64-inch printer provides users with Mutoh's (i²): Intelligent Interweaving Print Technique, which creates band-free printing. The ValueJet 1614-64-inch is known as "The Wrapper's Choice" for the industry's most professional car wraps.
To learn more, visit www.mutoh.com.