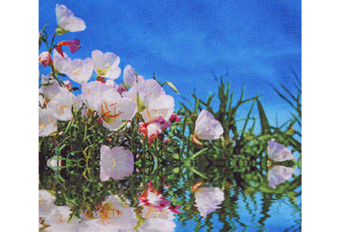 Fisher Textiles, one of the leading suppliers of fabrics for digital printing, has replaced style GF 6640 Poly Linen with GF 6640 Poly Canvas (FR) in its line of Grand Format fabrics for Dye Sublimation and UV printing.
GF 6640 Poly Canvas (FR) is 8.4 oz/yd2 and 121 inches wide. The new GF 6640 is whiter than the original and an ounce heavier. It is flame retardant and passes NFPA 701.
The base fabric is 100 percent polyester and has a soft cotton, linen-like feel, excellent for home furnishing applications. Additional applications include banners and table covers.
Sample rolls are available for testing and Fisher Textiles will work with you to get the most vibrant print possible.
For more information, call 800/554-8886 or visit www.fishertextiles.com.