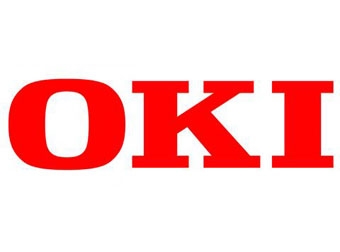 OKI Data Americas announces its participation and platinum sponsorship of the upcoming Graphics of the Americas Expo and Conference, taking place February 18-20 at the Miami Beach Convention Center in Miami Beach, FL. There OKI will demonstrate its world-class color printing technology and expanding line of professional digital printing solutions for the graphic communications market across two exhibit booths, including a selection from its ColorPainter™ line of wide-format printers.
OKI Data will demonstrate the following commercial printing solutions in booth #701:
ColorPainter M-64s – this 64 inch wide-format printer provides distinct competitive advantages equating to higher productivity and profitability. Recent upgrades to the M-64s include enhancements to the Smart Nozzle Mapping 2 (SNM2) Technology – moving it to SNM3 by making the mapping of clogged nozzles an automatic process instead of a manual process. The M-64s expands printing capabilities by providing rich, glossy output for indoor and outdoor use, and high-resolution images on a variety of media including backlit signs, banners and vehicle wraps. Moreover, the device's 6- or 7-color SX eco-solvent, low-odor inks have achieved the GREENGUARD Gold Certification for the UL 2818 – 2013 Standard for Chemical Emissions for Building Materials, Finishes and Furnishings.
Teriostar™ LP-1030 – this wide-format multifunction printer boasts a new print engine and scanner that enables fast print speed for both color and black & white. This device features parallel processing, allowing users to copy, print and scan at the same time. With a compact design, this device saves space and enables easy printer positioning even in small workspaces. The user-friendly LP-1030 also features an easy to use 8.5" color touch panel.
C942DP – demonstrated with the latest EFI™ Fiery C9 server and envelope press configuration, this five color professional A3/tabloid device with white toner allows users to print vibrant color-on-color output quickly and in a single pass. The fastest color-on-color printer in its class1, this groundbreaking device can handle an impressive range of media, including heavyweight stock up to 360 gsm, polyester, plus magnets and banners.
OKI Data will also showcase select textile transfer printing solutions in booth #1701 within the "Direct to Garment Center" of the show floor, featuring:
pro920WT – a tabloid/A3 digital color printer with high quality, full color capabilities plus white toner for graphics, signage and textile transfers. The innovative pro920WT is a cost-effective alternative to screen printing, providing a low cost white toner product to the marketplace.
C831TS – produces vibrant, high-quality full color graphics and text on transfer media up to 11 x 17 inches for use with a wide variety of fabric substrates. This easy to use and cost effective device features enhanced high definition color printing and Single Pass Color™ technologies for results that would ordinarily require expensive specialty media printing processes.
Hotronix® Heat Press – this heat transfer solution affords the ability to create t-shirts and mugs, and much more using a variety of media.
"OKI Data is pleased to be a platinum sponsor of one of the graphics communications industry's premier events," said Fabrizio Soto, General Manager of the Wide-Format Division at OKI Data Americas. "Exhibiting selections from our ColorPainter and Teriostar wide-format portfolio as well as our professional series printing solutions, OKI Data solidifies its position as a leader and innovator in digital color printing technologies, and demonstrates its commitment to the sign and specialty printing, imaging technology and graphics markets."
Graphics of the Americas is one of the printing industry's largest annual combined exposition and education events in the U.S. Graphics of the Americas is a unique event that attracts printers, designers, and creative professionals from more than 80 countries. The expo provides attendees with access to leading suppliers and manufacturers in prepress, printing, wide format and digital, finishing, converting, label and mailing technologies, as well as design and marketing.
Select devices showcased at GOA 2016 in the ColorPainter, Teriostar and proColor™ lineups are eligible for proFinance from OKI – the latest initiative to assist our sales partners by offering incremental services to help achieve greater success. OKI has partnered with Navitas Lease Corp., a nationwide provider of commercial financing programs, to offer attractive finance options and incentives to our customers.
OKI Data products are built on parent company OKI Data Corporation's history of leadership and innovation. Most of OKI Data's color printing solutions feature Single Pass Color as well as proprietary digital LED and HD Color technologies. These technologies allow OKI Data Americas to manufacture products that require fewer moving parts for increased reliability and outstanding color output quality.
OKI provides live2, toll-free technical support 24 hours a day, seven days a week, 365 days a year, with agents based in North America. In addition, OKI Data live chat feature is available to customers within the U.S. and Canada seeking online support on weekdays during normal business hours within the Eastern time zone.