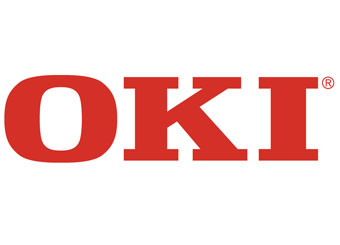 OKI Data Americas
and
OKI proColor Financing
announce a new 60-month financing program for the pro510DW Digital Web Press and the pro900DP Digital Envelope Press – both part of the innovative OKI proColor™ Series. As part of this special offer, OKI will make the first six monthly payments of a 60-month finance-to-own agreement. In turn, the customer will make the remaining 54 affordable monthly payments of $995 for the pro510DW or $498 on the pro900DP, both featuring a low 6.5% APR. This program allows customers to benefit immediately from the printers' use – generating revenue and realizing a quick return on investment – even before having to make a single monthly payment (subject to credit approval).
This special offer is available through December 2011, and is part of OKI proColor Financing – a program that provides comprehensive financing solutions to facilitate more convenient access to the OKI proColor™ Series of printers. The 60-month OKI proColor Financing plan gives customers the ability to bring the unique printing and production capabilities of the OKI digital web press and/or digital envelope press in-house, increasing their competitiveness and allowing them to take on more expansive print jobs and generate additional revenue in both the short- and long-term.
Through this offer, the compact and easy-to-operate pro510DW Digital Web Press comes as a bundled package with the rewinder, label printing software, a two-year onsite warranty, plus free shipping, installation, and set-up. Developed for color-critical applications in graphic arts and production environments, the pro510DW has the ability to produce fast, customized, continuous web printing in stunning HD Color. It is ideal for short-run printing and color-critical applications. When used in combination with its various supplementary products, the pro510DW is revolutionizing color printing at its price-point.
The pro900DP Digital Envelope Press features fast, easy-to-use, high capacity HD digital color printing capabilities with embedded EFI® Fiery® technology for color matching, color consistency, and accuracy across multiple types of products and profiles. The pro900DP also boasts the unique ability to print full-color envelopes in conjunction with variable data and/or variable graphics. Like the other printers within the OKI proColor Series, the pro900DP Digital Envelope Press provides unprecedented short-run, color-critical printing capabilities at an affordable price-point. This, too, comes with free shipping, installation and set-up, plus a two-year onsite warranty as part of this special financing offer.
"OKI proColor Financing continues to facilitate access to our revolutionary line of OKI proColor printers. With these new cost-effective finance-to-own options, even more customers will be able to bring the pro510DW Digital Web Press and the pro900DP Digital Envelope Press in house – expanding their capabilities and generating additional revenue," said Rich Egert, general manager of the Strategic Technology Provider Business Group for OKI Data Americas. "OKI is helping to deliver a complete printing solution to our customers within the graphic arts and production market at an affordable price-point when they need it most."
All OKI products are built on parent company OKI Data Corporation's history of leadership and innovation in color printing, such as digital LED technology and Single Pass Color™. This technology allows OKI Data Americas to manufacture products that require fewer moving parts for increased reliability.