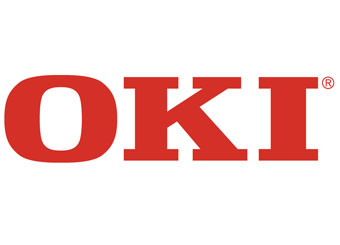 OKI Data Americas announces its participation and Platinum Sponsorship of the 2012 Level Platforms Road Show – a month-long series of events focusing on managed services education and collaboration. The road show began on February 6, 2012 and takes place over four weeks with events in 13 cities across North America. OKI will be demonstrating its Managed Print Services (MPS) solution at each of the events, as well as best practices, strategies, and recommendations for those interested in adding managed print to their existing portfolio of managed services offerings.
OKI will showcase its proprietary Total Managed Print™ (TMP) solution – a cloud-based, modular offering that can be leveraged turnkey as a complete MPS business model, or individually at the component level, to augment the existing Managed Network Services (MNS) model of any size business – from small to enterprise. TMP gives Managed Service Providers (MSPs) a unique advantage in today's competitive environment, as it provides new opportunities for developing new recurring revenue streams within existing accounts and procuring new accounts through monitoring and managing document workflow to improve document output-related efficiencies for end users.
"OKI is committed to providing innovative printing solutions and technologies through a full range of channel segments, as represented by the Total Managed Print solution and the expansion of offerings within its managed services portfolio," said Tim Brien, Director of Managed Print Services for OKI Data Americas. "OKI is excited to be a platinum sponsor of the Level Platforms Road Show, which will allow us to showcase the various attributes of TMP and to discuss best practices within managed print services."
OKI's TMP solution includes nine customizable modules specifically developed to optimize business processes and remove the burden of print ownership for the client. By implementing a total fleet management strategy that includes comprehensive fleet analysis resulting in strategic business proposals, continuous remote monitoring of assets and usage, automated services and supplies fulfillment and consolidated purchase and billing options, as well as a full line of exclusive, MPS-ready hardware, OKI is able to grow partner business opportunities with minimal upfront investment.
More than 1000 people are expected to attend the third annual Level Platforms Road Show. Attendees will gain insight, education and research perspective from top industry organizations through a series of presentations, information panels and product demonstrations. The free event will visit 13 North American cities, targeting business owners, technicians, engineers, and sales managers looking to employ new solutions to increase profitability within their businesses. Level Platforms is a global leader in remote monitoring and management solutions for MSPs.