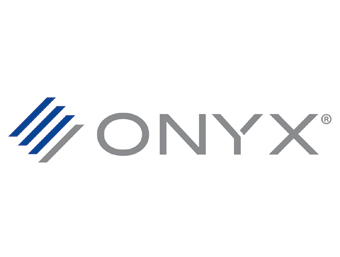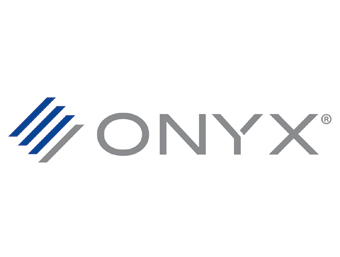 ONYX Graphics, Inc. today announced that the latest versions of its print workflow and RIP software packages now include support for the Windows® 8 operating system, providing a seamless transition for print service providers upgrading to this OS or purchasing new hardware with Windows 8 already installed. This support is available in version 1.2.5 of ONYX ThriveTM print workflow software and version X10.2.5 of ONYX ProductionHouseTM, ONYX PosterShop® and ONYX RIPCenterTM RIP software packages.
These new versions also add functionality for white and specialty ink profiling, printing and handling, including:
• Color Management Engine updates for brighter, more vibrant images when printing with expanded ink gamuts for better output quality and ink utilization.
• New support for native CMYKO and CMYKO+SS ink configurations found in the recently introduced Epson® SureColor® SC70600 and SC50600 series printers.
• Improvements were made to Spot Channel Preview in the Layout Tool.
• Improved various user-interface elements for spot channels and expanded gamut ink usage such as an improved display for ink volume, which helps catch errors before printing and reduces the need for reprints. Additional improvements to the Media Manager user interface include an easier way to create new print modes to support printer modes that use white and specialty inks.
• New ONYX HIVE™ Image (Hexagonal Ink Verification and Evaluation Swatch) feature enables users to evaluate many ink combinations simultaneously in order to fine-tune print modes during the profile creation process.
These version updates, along with support for a variety of new printer models, are essential for users who are looking to achieve accurate color with latest wide format print technologies. Support for the new Epson SureColor SC70600 and SC50600 series printers and new imagePROGRAF® models from Canon is included.
About ONYX Print Workflow and RIP Software
ONYX Thrive print workflow software is a scalable solution based on Adobe® PDF Print Engine technology. ONYX Thrive software manages the wide format print production workflow process offering print service providers accurate, predictable, high quality printing results, and reducing costly errors. Print service providers can feel confident about investing in workflow software that fits the way their shops work today, with the peace of mind that comes with the ability to scale their ONYX Thrive software as business grows.
ONYX ProductionHouse, ONYX PosterShop and ONYX RIPCenter RIP software simplify everyday printing tasks to enable greater control over a print service provider's wide format workflow. ONYX ProductionHouse software delivers high levels of automation, enhanced for superior color and quality. ONYX PosterShop software enables shops to unify their print production process on more than one device and provides the tools to maintain consistent output quality. ONYX RIPCenter software is designed to help shops get started in wide format printing.