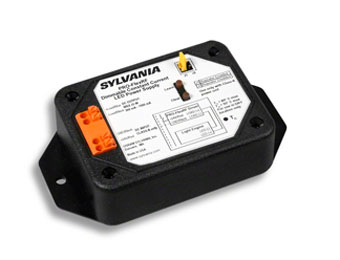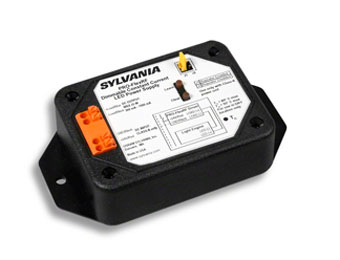 At the forefront of solid-state lighting (SSL) innovation, North American lighting leader OSRAM SYLVANIA is proud to introduce the PRO-Flex family of constant current LED dimming drivers, designed to adapt LED luminaires for use in EMerge Alliance-compliant low voltage ceiling grids supplying 24Vdc power. The new PRO-Flex drivers feature the flexibility of programmable current levels and three different user interfaces, ensuring the most appropriate dimming control solution for nearly any LED luminaire type in retail, education, office, restaurant, and other commercial installations.
A flexible solution for OEMs, the new LED drivers from OSRAM SYLVANIA eliminate the need to stock multiple driver types at multiple current outputs because all three PRO-Flex models feature fully programmable currents ranging from 300mA through 1500mA, allowing luminaire manufacturers to stock only a few drivers while still fulfilling nearly any electrical requirement.
"Our commitment to delivering sustainable and powerful solutions is evidenced by the innovation in the PRO-Flex LED dimming driver portfolio and our commitment to EMerge Alliance standards," said Doug Paulin, product marketing manager at OSRAM SYLVANIA. "As a governing board member of the EMerge Alliance, we're thrilled to bring such a uniquely flexible and powerful LED driver to our customers."
The new OSRAM PRO-Flex drivers are available in three models, offering a choice of dimming interfaces. The PRO-Flex RF driver is controlled wirelessly by enOCEAN wireless devices such as rocker switches, occupancy sensors and daylight sensors. Using a USB connection to a computer, the output current of the PRO-Flex RF driver can be programmed wirelessly with the PRO-Flex RF Programming Tool or a similar enOCEAN configuration tool. The PRO-Flex DIM driver uses a 0-10V wired control interface, and the current is selected with dip-switches. The
PRO-Flex DALI driver works with a DALI wired interface, and the current is selected with a DALI system connection.
In fact, OSRAM SYLVANIA is pleased to announce that the PRO-Flex LED Drivers have been selected as a winner of the prestigious Innovation Award in the Ballasts, Transformers and LED Drivers Category at LIGHTFAIR 2012, held May 9-11, 2012 at the Las Vegas Convention Center in Las Vegas, Nevada.
For more information, visit www.sylvania.com.