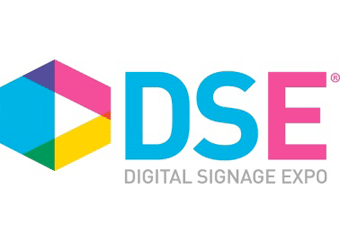 Digital Signage Expo (DSE), the world's largest international Tradeshow and Conference dedicated to digital signage, interactive technologies and digital Out-of-Home Networks (DOOH), today announced that in cooperation with the Digital Signage Federation (DSF), it will present an informative webinar for professionals in all industries who are thinking about or want to take the first step in implementing a digital signage program.
Titled, "Putting Digital Signage to Work For You, Part II" this dynamic webinar will be presented by five leading industry experts who will address some of the topics featured at the DSE 2012 Educational Conference in Las Vegas, March 6-9:
* How to Source Content for Your Digital Signage Network, presented by Jeremy Gavin, CEO, Head Content Chef, Screenfeed
* Video Wall Technologies: Understanding the Choices, presented by Jonathan Brawn, Principal, Brawn Consulting
* Sneak Peek: PQ Media's Digital OOH Media Forecast, presented by Patrick Quinn, President and CEO, PQ Media
* Mobile Models You Can Believe In, presented by Steve Gurley, Senior Vice President of Marketing & Business Development, Symon Communications
* Building and Staffing a Digital Signage Team, presented by Spencer Graham, Manager of Operations, WVU Information
Attendees will:
* Discover new content sources for network and best practices for implementation;
* Gain an understanding of video wall display types and their role within the larger context of digital signage;
* Discover emerging opportunities and challenges facing digital place-based networks;
* Understand the new mobile ecosystem and how to enhance the mobile experience through the convergence of digital signage; and
* Gain insight into best practices for assembling an effective digital signage team
The hour-long webinar will be comprised of five nine-minute presentations, followed by a fifteen-minute Q&A on Tuesday, January 17, 2012 from 2:00pm to 3:00pm EST/11:00am to 12:00pm PST. Anyone interested in learning more about the fundamentals of a digital signage program as well as what's new in digital signage technology and best practices in digital signage content are encouraged to register and attend. Registration may be done online at: https://www2.gotomeeting.com/register/761895002.
DSE and the DSF are cooperating on this webinar as part of the DSF's monthly educational series. Through its Education Committee the DSF is dedicated to creating and disseminating an educational program that will result in member companies operating more professionally, productively, profitably and responsibly.
About Jeremy Gavin
As founder and Head Content Chief of Screenfeed, Gavin makes high-quality, licensed content accessible as a tool for those implementing digital signage. Screenfeed provides custom-produced news, infotainment, weather, traffic, sports stats and video shorts delivered over the cloud for plug-n-play usage in digital signage software.
Gavin has pioneered the use of Media RSS as a media delivery standard for digital signage, managed the production of content for over 25,000 single locations and continues the innovation of new content for the marketplace.
About Jonathan Brawn, CTS, ISF, ISF-C, DSCE
Jonathan Brawn is a principal of Brawn Consulting, an audiovisual consulting, educational development, and marketing firm, based in Vista, California with national exposure and connections to the major manufacturers and integrators in the AV and IT industries.
Prior to this, Branw was Director of Technical Services for Visual Appliances, an Aliso Viejo, California-based firm that holds the patent on ZeroBurn™ plasma display technology.
Brawn holds CTS certification and teaches courses at InfoComm, CEDIA, and the Digital Signage Expo.
About Patrick Quinn
Quinn is President and CEO of PQ Media, the leading provider of media econometrics and the pioneer of emerging media research. Quinn is co-author of the Global Digital Out-of-Home Media Forecast, the first and only comprehensive source to define, size and forecast spending, usage and growth of digital OOH media worldwide.
In addition, Quinn is a frequent speaker at major media industry events and a respected source of
industry insights for global news media outlets including CNN, CNBC, Wall Street
Journal, New York Times, USA Today, MediaDaily, Advertising Age, and Media Week, among others.
About Steve Gurley
Steve Gurley is responsible for all aspects of global marketing and new market development for Symon Communications, a leading provider of visual communication and digital signage solutions.
Gurley also has executive oversight of Symon's Creative Content and Content Subscription businesses.
Prior to joining Symon, Gurley spent eight years as the president and CEO of Pyrim Technologies Inc., a mobility-focused business and new market development firm that he founded in 2000.
Gurley's association with Symon dates back to 2005, during which time he provided Symon with strategies for entering new markets and developing new lines of business principally directed at the convergence of digital signage and mobile technologies.
About Spencer Graham
As a Digital Signage Certified Expert (and digital signage evangelist), Graham was integral to the creation of a very large, high-tech digital signage network at West Virginia University that spans four campuses with more than 100 digital signs and a 24/7/365 emergency alert feature in addition to standard WVU messaging and marketing on the Information Stations network.
For more information about Digital Signage Expo® 2012, visit www.digitalsignageexpo.net.