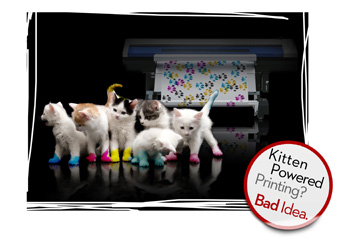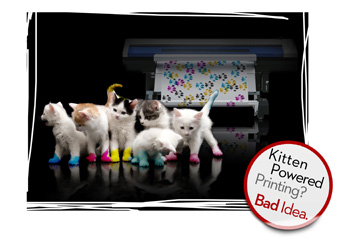 Roland DGA Corp.
has announced that Brian Mallory of Oliver Signs in Valley City, Ohio, has been named winner of the company's "
How NOT to Build the Perfect Printer
" Web site contest.
Part of a marketing campaign for Roland's newest VersaCAMM VS metallic inkjet printer/cutters, the contest site asked respondents to enter their best "Bad Ideas" for building a printer—ideas which would never make the cut at Roland.
More than 500 contest entries were received and judged by a panel of marketing experts. The grand prize, an Apple iPad, was awarded to Mallory for his standout entry, "Release The Kittens!" Runners up included "The Yesterday Button" by Ken W. and "High Five" by David V.
"Many of the ideas were quite funny and some, such as 'The Yesterday Button,' were actually very good 'Bad Ideas,'" said Roland Creative Director Patrick Kersey. "The purpose of the contest was to share some grins with our inkjet community which the contest and Mallory's entry certainly accomplished."
To view the entries, go to www.howtobuildtheperfectprinter.com.